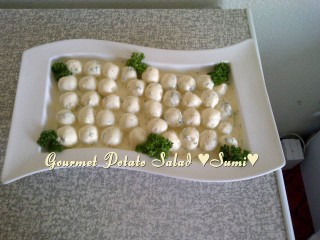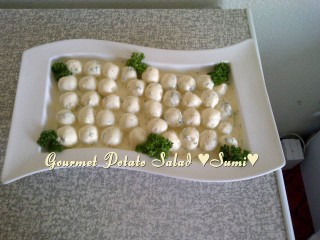 RECIPE
5 potatos(medium sized).
Peel,cube&boil with salt to taste.when soft. Mash with 2 tablespoon of butter, crushed black pepper and Green Chillies
Roll into balls an let them set in the fridge.

In another bowl :
1tin nestle cream(Lrg)
2tbsp(brown sugar)
Half a cup of mayo
2 tablespoon lemom juice
Salt to taste
*optional crushed green chillies.pepper.

When balls are set dip into mixture covering it generously. Place onto a pretty platter an sprinkle finely cut coriander 3col peppers and spring onion
Opt- cut up boiled eggs and cover in sauce.



Comments ordered by Newest
---