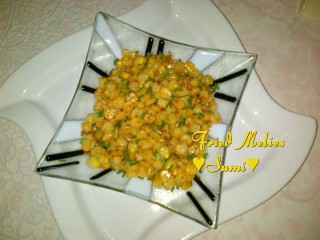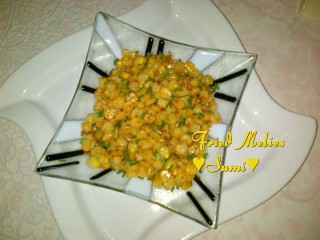 RECIPE
Boil mealies until soft. ( Any type)
Remove from cob
Add ghee (Clarified butter) in a pan all depending on amount
Of mealies. Add mealies some lemon pepper ,red chillie powder, Aromat (a South African Spice) and coarse black pepper. Stir fry until done. Enjoy.

spices according your taste.

»̶ S̶̲̥̅̊um̶̲̥̅̊​A̶̲̅Ýa̶̲̥̅̊н̣̇ «̶ إبراهيم.
Comments ordered by Newest
---