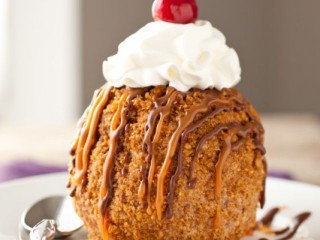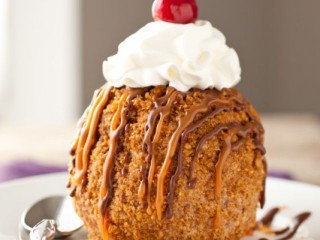 INGREDIENTS
1 litre vanilla ice-cream
2 cups crushed Marie Biscuits
2 eggs beaten
¼ teaspoon cinnamon
oil for frying
1 x 250 ml whipped cream

METHOD
Scoop ice-cream into ten balls and freeze for 2 hours.
Add cinnamon to crush biscuits.
Roll frozen ice-cream balls in crushed biscuits and freeze for further 2 hours.
Dip frozen balls into beaten egg and roll again in biscuit.
Return ice-cream balls to freezer and freeze overnight.
Fry balls in piping hot oil for 1 minute and serve immediately with whipped fresh cream.
Comments ordered by Newest
---