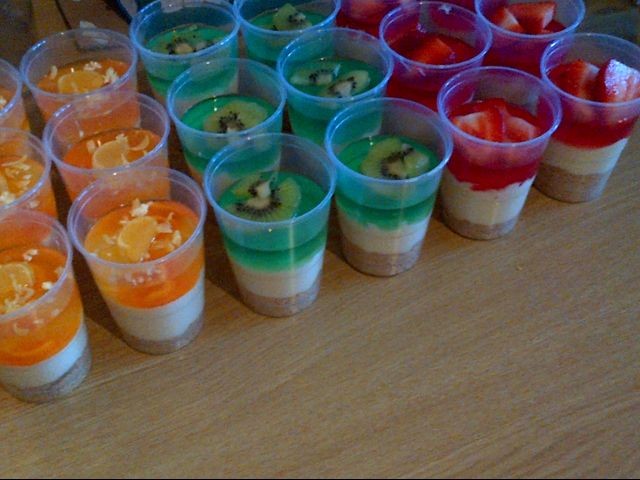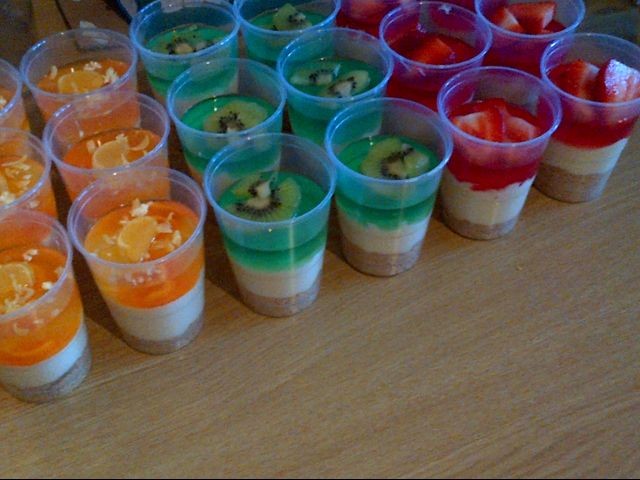 INGREDIENTS
Base:
1 packet tennis biscuits
3 tablespoon or more butter (for binding)

1 cup cremora
1 tin Nestle cream
1 tin Condensed milk
¼ to ½ cup lemon juice

Strawberry; Pineapple; Greengauge jelly

METHOD
Crumble Tennis biscuits with butter in food processor. Add more butter if necessary to firmly bind with tennis biscuits.

In a mixing bowl, whisk cremora, nestle cream, condensed milk and lemon juice.

Spoon base mix into individual cups then spoon cremora mixture over. Make Jellies as per instructions on box, let cool a bit but not set then pour over cremora mixture. Set in fridge and decorate as desired.
INFO / TIPS / CREDITS
I make jelly in small jug so easy to pour over.
Comments ordered by Newest
---