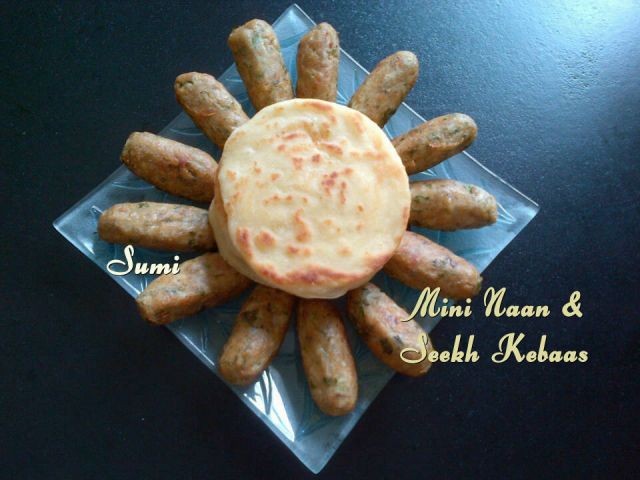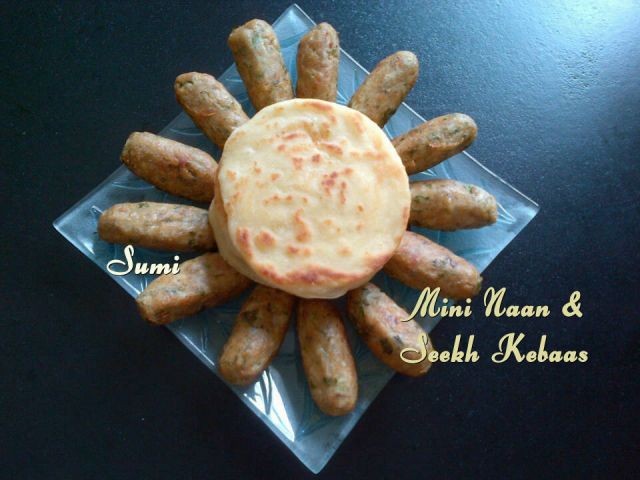 RECIPE
Naan
3 cups flour
3 teaspoon baking powder
Pinch salt
3 teaspoon ghee (Clarified butter)
1 ⅓ cup sour milk

Combine flour,baking powder,salt and ghee (Clarified butter) in a bowl,rub to make breadcrumbs,add enough sourmilk to make dough.divide into small balls,roll and fry on tawa with ghee (Clarified butter)


Kebaab

500g chicken mince or steak
1 teaspoon crushed garlic
1 med onion, finely chopped
coriander leaves, chopped
Some spring onions
2 tablespoon dry bread crumbs
2 teaspoon green masala
1 teaspoon crushed jeera
1 teaspoon crushed coriander
1 teaspoon garaum masala
1 teaspoon salt
½ teaspoon black pepper
Crushed green chillies optional

Mix all ingredients together. Form kebaabs oblong shape. Fry in shallow oil. Serve with naan ,puri or roti.


»̶ S̶̲̥̅̊um̶̲̥̅̊​A̶̲̅Ýa̶̲̥̅̊н̣̇ «̶ إبراهيم.
INFO & TIPS
If you using steak mince js add 1 egg in to bind.
Comments ordered by Newest
---