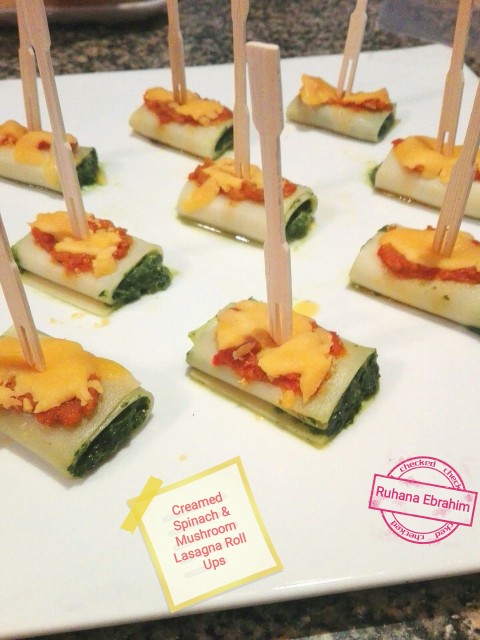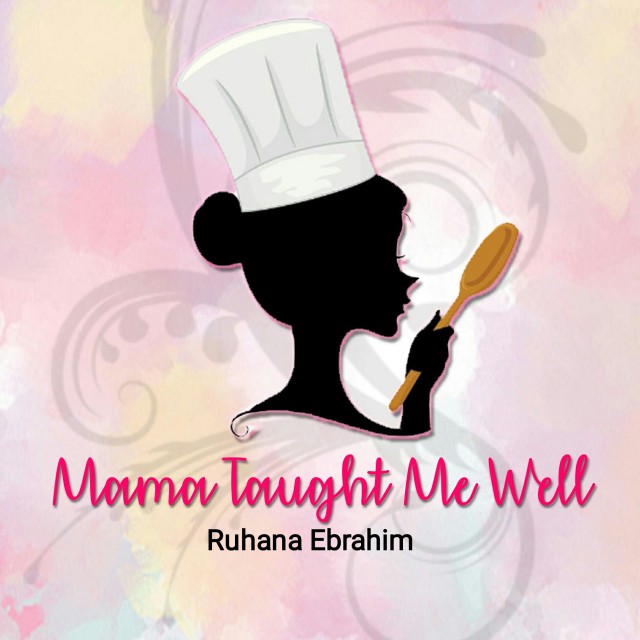 Ruhana Ebrahim
Grand Master
Interior Decorator.
Foodie!
Food styling.
Fusion Cooking.
Recreational baker.
Food Author of "Oh My Cupcakes!"
Mum and wife.
(Another 2 books on the way Insha Allah!)
---

South Africa
Joined 6 years ago
---
@mama_taught_me_well
RECIPE
Spinach & Mushroom Lasagna Roll Ups

Rec cred: Ruhana Ebrahim
Pic cred: @mama_taught_me_well

Ingredients:
1 box Lasagna sheets
1kg Mc'Cains creamed spinach
1liter bechamel (white sauce)
2 punnets button mushrooms (sliced)
2 tablespoon butter
1 tablespoon crushed garlic
1 teaspoon lemon juice
½ teaspoon salt
½ teaspoon pepper
½ teaspoon dried mixed herbs
Pinch cumin powder
Pinch cayenne pepper
Grated sweet milk cheese
Dried oregano

Method:
1. Boil sheets in salted water till al-dente.
2. Cook spinach in microwave till thickened. Season with salt & pepper.
3. Melt butter in a pan. Add garlic & saute. Add lemon & spices, mix, add mushrooms, mix.
4. Cook till mushrooms are just tender & add half of white sauce to mushrooms.
5. Check seasoning & leave aside.
6. If making into mini roll ups for starters, slice the boiled sheets into thirds lengthwise.
7. Spoon cooled spinach & cooled mushroom sauce onto lasagna sheets and roll up.
8. Place in a greased oven proof dish.
9. Pour over remainder white sauce.
10. Garnish with cheese & oregano.
11. Bake in preheated oven for 15min covered with foil.
12. Remove foil & allow cheese to brown & bubble.
13. Leave to cool for 5-10min before serving.
14. If making mini roll ups, push in skewers whilst cheese is soft.
15. Allow to cool before placing on serving platter.

Note: May use salt & pepper chicken cubes in filling as well.

I ran out of white sauce so used marinara on top. Forgot to garnish with oregano too before taking pic lol.
POSTED ON
07 Apr 2018
WOULD YOU LIKE TO ?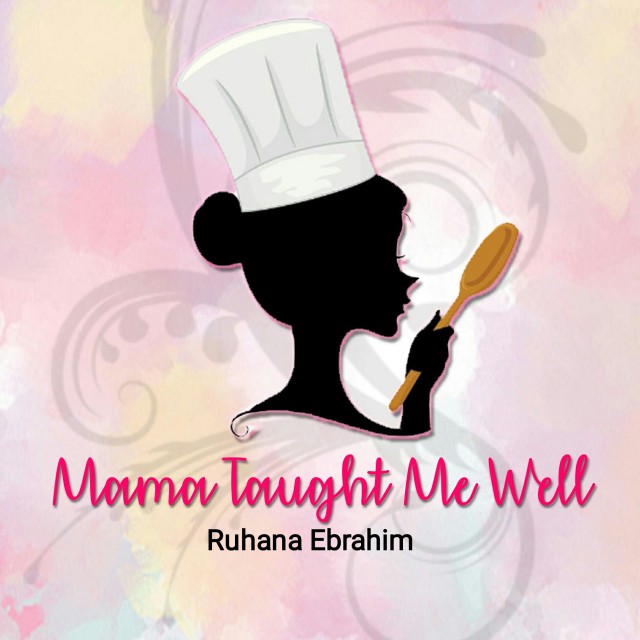 Ruhana Ebrahim
Grand Master
Interior Decorator.
Foodie!
Food styling.
Fusion Cooking.
Recreational baker.
Food Author of "Oh My Cupcakes!"
Mum and wife.
(Another 2 books on the way Insha Allah!)
---

South Africa
Joined 6 years ago
---
@mama_taught_me_well
COMMENTS
You May Also Like
Suggest Recipes