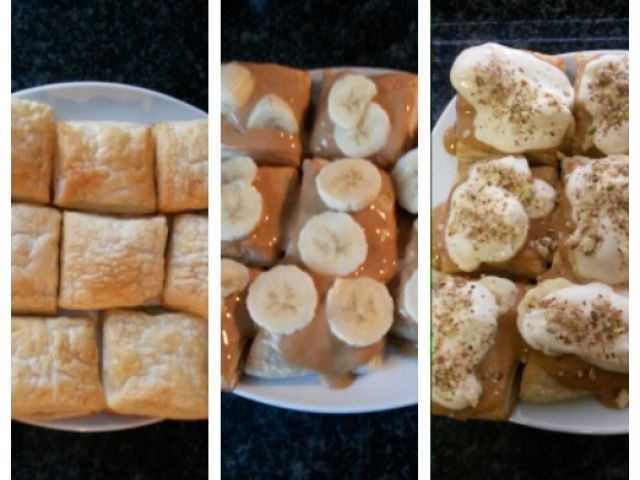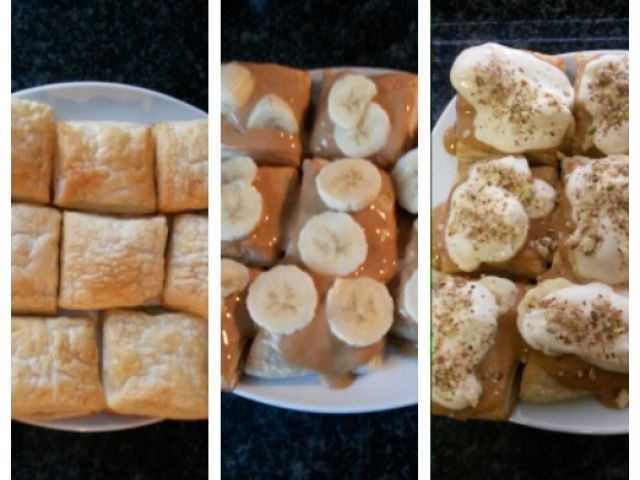 INGREDIENTS
Caramel Treat
Little milk
1 small tin nestle cream
any Puff Pastry
Bananas
Nuts
METHOD
Cut pastry into small squares and bake till light brown (must not be crispy). Once baked, mix some caramel treat with a little milk to make it smooth and spread over pastry. Cut bananas in rounds and place on top of caramel. Lastly spread cream over bananas and sprinkle with crushed badams/pistas.
INFO / TIPS / CREDITS
Perfect sweet starter for Iftar and quick and easy to make! Enjoy!
Comments ordered by Newest
---