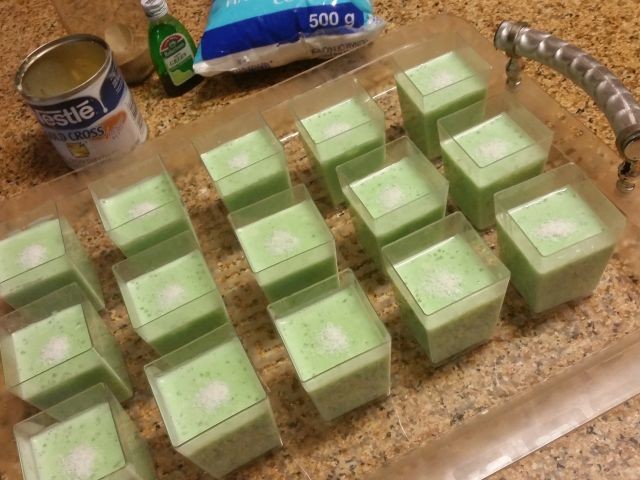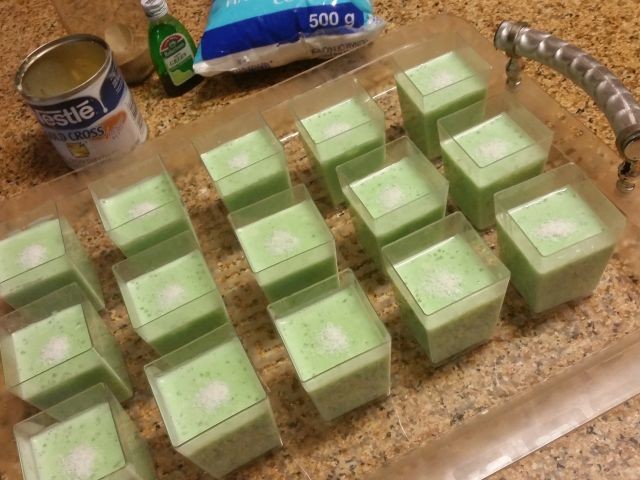 INGREDIENTS
Little more than ½ cup sago
½ cinnamon stick (optional)
1 tin condence milk
½ teaspoon Elachi (cardomom) powder or rose water if preferred
1 litre of full cream milk
small tin nestle cream (optional)


METHOD
Soak sago in water. Water should just cover sago.
Heat milk with Elachi (cardomom). (1 tablespoon of dessicated coconut can also be added to milk and Elachi (cardomom) and/or cinnamon stick.)
Add in sago and simmer on low stirring often till slightly thickened and sago is glassy.
Remove from heat and add in condense milk and nestle cream. Add colouring if preferred. Remove cinnamon stick if using.
Transfer to serving dishes.
Allow to set then decorate with nestle cream, coconut/strawberries/slivered almonds etc.


Comments ordered by Newest
---