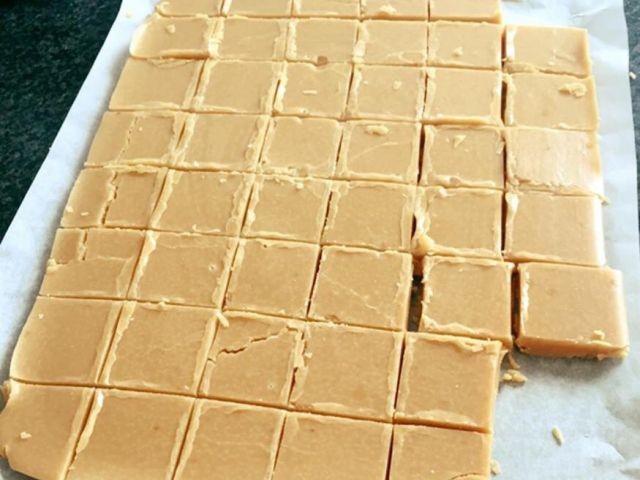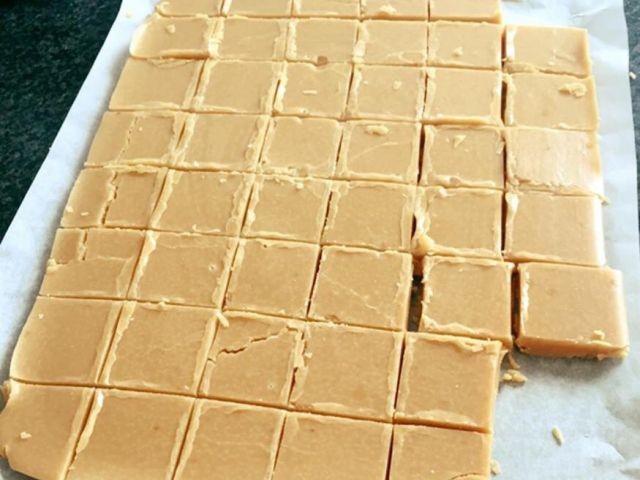 INGREDIENTS

• 1 (385 g) can condensed milk
• 500 ml brown sugar
• 25ml golden syrup
• 75ml milk
• 60g butter
• 5ml vanilla essence

METHOD

1. Put sugar and milk into a large heavy saucepan.
2. Stir over a low heat until the sugar has dissolved.
3. Add the butter and syrup and stir until the butter has melted.
4. Add the condensed milk and stir until it comes to the boil.
5. Boil very slowly, stirring all the time, until soft ball stage.
6. Remove from the stove, add the vanilla and beat until it thickens.
7. Pour into a greased & lined 20cm * 20cm pan and leave to cool.
8. Cut into squares when cold.
Comments ordered by Newest
---