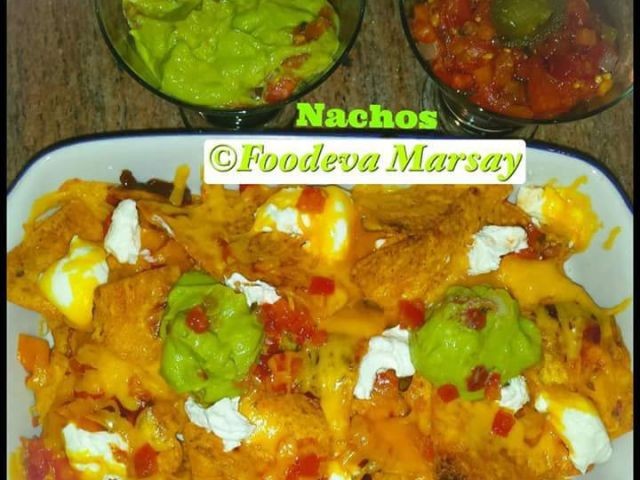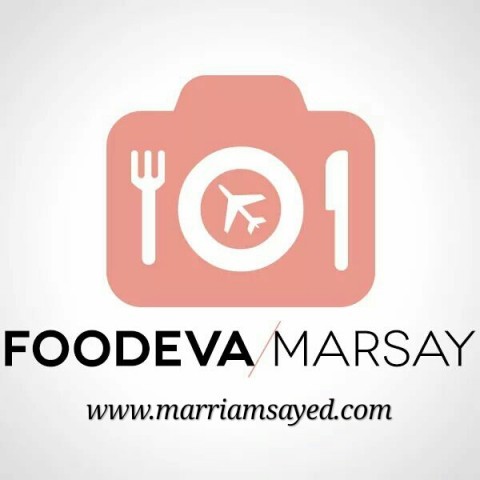 Foodeva Marsay (marriam S)
Kitchen Fundi
Aspiring to Inspire for the pleasure of my Creator above. Have a peek,(and follow), at my Foodeva Marsay Blog on link :-)

www.marriamsayed.com

Facebook Page
www.facebook.com/FoodevaMarsay/
---

South Africa
Joined 10 years ago
---
@foodeva_marsay
CREDITS
Nachos (Foodeva Marsay)


INGREDIENTS
1 Large Packet Doritos (Sweet Chilli Flavour)2 Tablespoon Hot Chilli Sauce (any red variety)2 Jalapeños/Green Chillies choppedSalsa (Chopped Tomatoes +Onions+Green Peppers+Coriander +Chillies (ootional) ; season with salt and pepper and a little lemon juice)Guacamole (Avocado+garlic paste+lemon juice+salt and pepper)Chunky Cottage CheeseGrated Cheddar Cheese
METHOD
~ Heat oven to 180 degrees Celsius~ in a Large casserole, Layer Doritos, chillies, drop the sauce evenly all over, sprinkle the salsa liberally over and dot with a few teaspoons of Cottage Cheese.~ warm through in preheated oven for 5 mintues. ~ remove Nachos from oven and sprinkle with Grated Cheese and return casserole back to oven just until cheese melts.~ Nachos are ready to serve, add more Salsa and Guacamole on top / as a side.
INFO & TIPS
NOTE :
* Use any variety of Corn Chips.
* Salsa and Guacamole amounts as per liking.
* adjust chillie sauce and Jalapeños to suit taste. (Foodeva Marsay💕)
WOULD YOU LIKE TO ?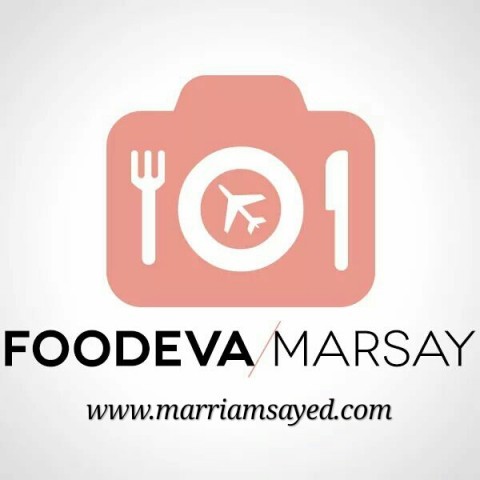 Foodeva Marsay (marriam S)
Kitchen Fundi
Aspiring to Inspire for the pleasure of my Creator above. Have a peek,(and follow), at my Foodeva Marsay Blog on link :-)

www.marriamsayed.com

Facebook Page
www.facebook.com/FoodevaMarsay/
---

South Africa
Joined 10 years ago
---
@foodeva_marsay
COMMENTS
You May Also Like
Suggest Recipes