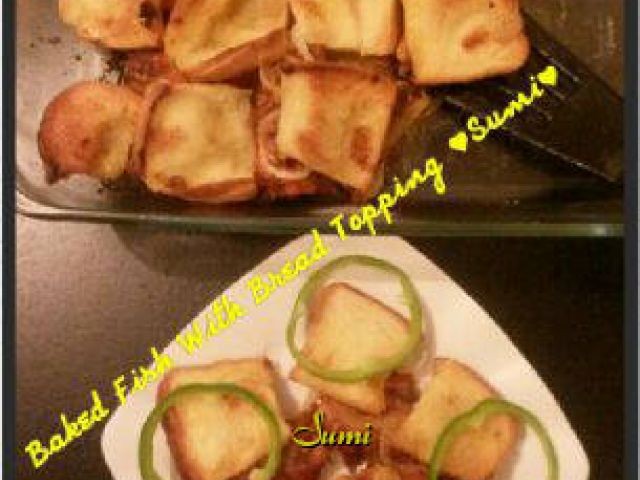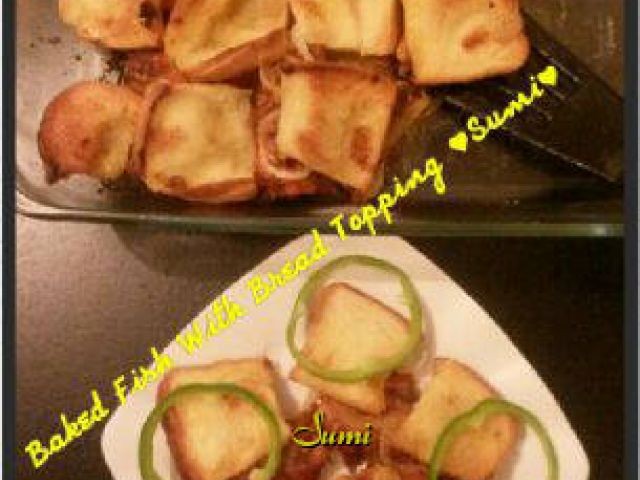 2
favs
0
coms
1.8K
views
Baked Fish With Bread Topping
By Sumayah
- MASTER CHEF
INGREDIENTS
1tblsp flour
1tblsp lemon juice
1tblsp vinegar
1tblsp Methi (Fenugreek) (Fenugreek) masala
1 teaspoon dhana Jeeru (Cumin) (Cumin)
1 teaspoon chillie powder
2 tablespoon mrs balls chutney
1tblsp oil
1tblsp ground garlic
Salt and pepper to taste
Mustard seeds
Chopped curry leaves



METHOD
METHOD
Mix all ingredients together
400gr hake cut, wash and pat dry. Marinate fish with masala. Place in casserole.slice onion and tomato rings over fish. Dot butter over fish. Butter bread on both sides. Cut into 4. Place over fish. Put foil over and bake on 180. Wen done remove foil put back into oven till bread gts toasted.


INFO & TIPS
Jazakallah. Recipe Courtesy of this awesome website. I used haddock fish. Also used steers sweet chillies sauce cos never hv mrs balls. Tasted still devine.
Comments
Ordered By Newest
---
---
Suggest Recipes
You May Like
Baked Fish With Bread Topping is part of the
Seafood
recipes category