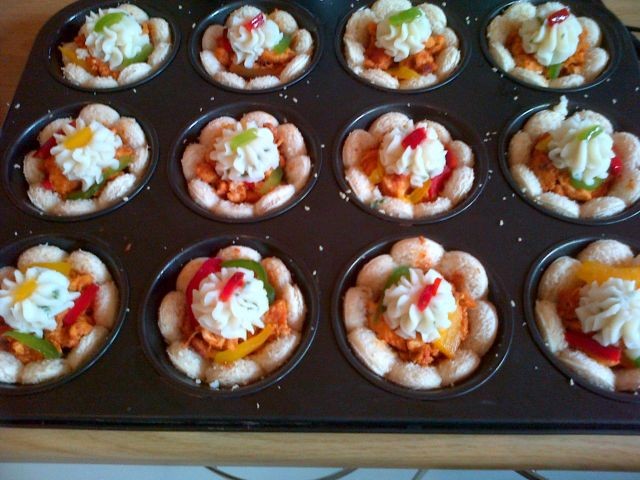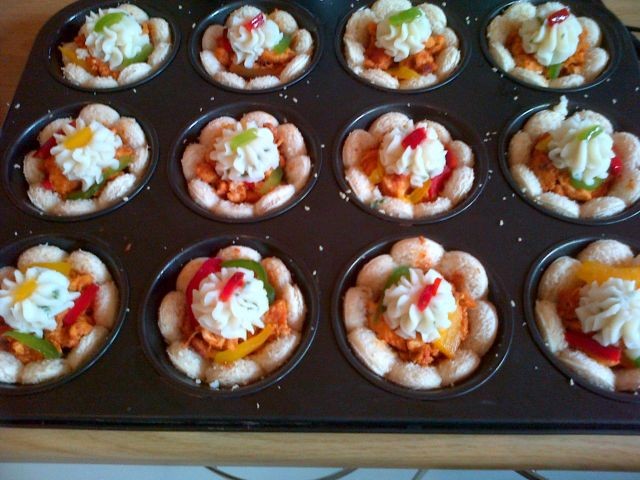 INGREDIENTS
1 Loaf Bread
500 g chicken fillet (cubed)
1 teaspoon salt
1 teaspoon red chilli powder
1 teaspoon dhania (coriander)/jeeru (cumin) powder
¼ teaspoon tumeric powder
1 tablespoon lemon juice
2 tablespoon tomato sauce
2 tablespoon mayonnaise
Any other sauces you prefer.

Mash potato
Grated cheese
Robot peppers

METHOD
Cut flowers with big Tupperware flower cutter out of the slices of bread and place into muffin pans. Cook chicken with all the spices and sauces till done.
Spoon chicken onto flowered cups and sprinkle a little cheese. Then place a few robot peppers over and bake at 110 degrees for +/- 10 minutes.
Once baked pipe mash potato over and serve.
Comments ordered by Newest
---