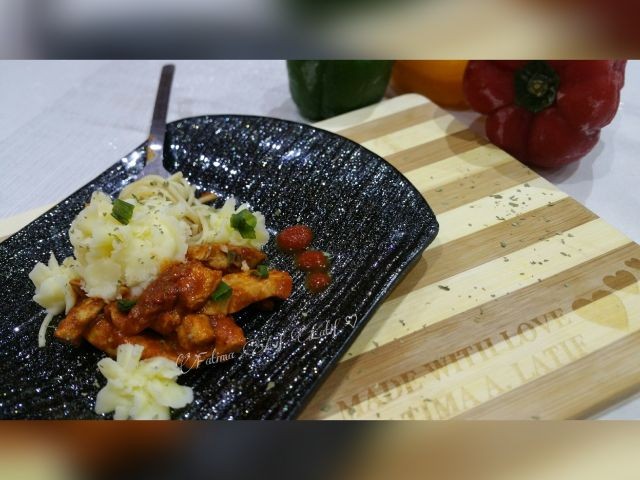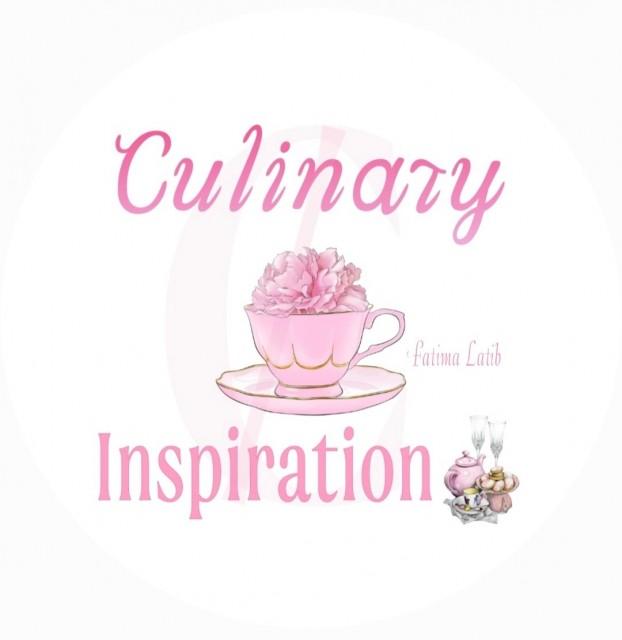 Fatima Latib
Grand Master
So grateful to be sharing my world with you 💛
www.culinaryskillsbyfatima.wordpress.com
---

South Africa
Joined 11 years ago
---
@_culinaryinspiration_
RECIPE
Chicken stir fry casserole 
Bismilla hir Rahman nir Raheem

Recipe credit: Unknown

Picture credit: Fatima Asif Latif 

@latif_fati


Ingredients
1⁄2 kg chicken strips cut into strips 

(cut cleaned and washed )
1 teaspoon ginger paste
1 teaspoon crushed garlic
1 teaspoon red chilli paste
Oil
1 teaspoon dhana powder
1⁄2 teaspoon lemon pepper
1 tablespoon Portuguese spice
Salt to taste
1 tablespoon vinegar

1⁄2 red pepper slice
1⁄2 green pepper
1⁄2 yellow pepper
1 red onion slice
Chopped spring onions
Chopped dhania (coriander) (coriander)

1⁄2 cup Prego sauce
2 tablespoon steer peri peri sauce
1 tablespoon tomatoe paste
1⁄2 can canned tomatoes

Spaghetti as per packet instruction

Boil 4 potatoes , mash add butter and salt.


Method
In a saucepan add oil,  ginger, garlic and red masala. Allow that to sauté until you get the smell. Add the peppers, onions and spring onions allow to braise. Add the chicken & dry ingredients and cook until nearly done. Add water & cook on low. Add the sauces and tomatoe and cook until chicken is done and tomato water has burnt out. Add finely chopped dhania (coriander) (coriander) .

To assemble:
In a Pyrex place the chicken stir fry at the bottom
Add spaghetti
Smear the potatoes evenly  grate cheese on the top .

Bake until cheese melts .
Serve immediately.

WOULD YOU LIKE TO ?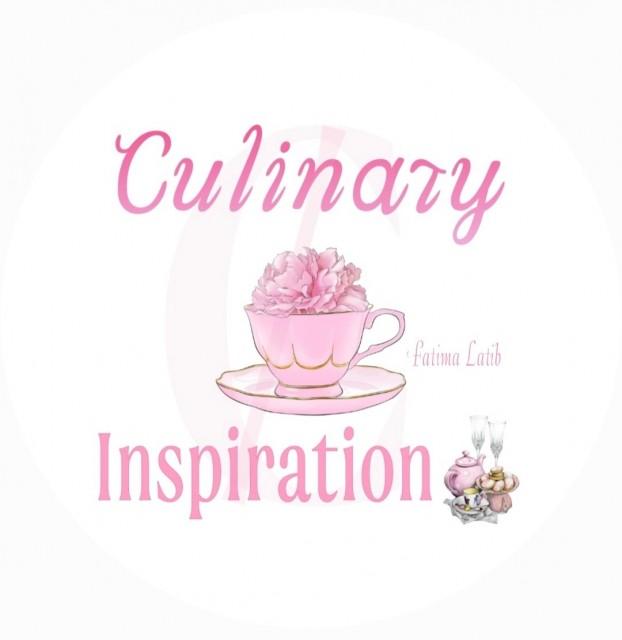 Fatima Latib
Grand Master
So grateful to be sharing my world with you 💛
www.culinaryskillsbyfatima.wordpress.com
---

South Africa
Joined 11 years ago
---
@_culinaryinspiration_
COMMENTS
You May Also Like
Suggest Recipes