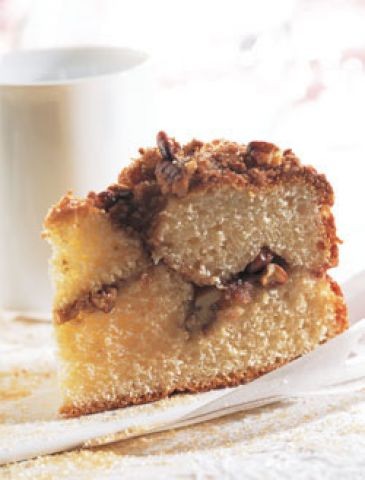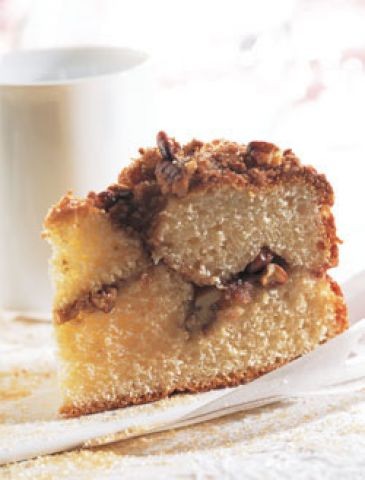 INGREDIENTS
500g flour
Pinch of salt
10g (1 packet) instant dry yeast
60 - 75ml milk
60g (4 Tablespoons) butter or brick margarine
150ml lukewarm water
125ml (½ cup) White Sugar
2 large eggs, beaten

STREUSEL MIXTURE:
125ml (½ cup) ] SunSweet Brown Sugar
60ml flour
10ml (2 teaspoons) ground cinnamon
45g (3 Tablespoons) butter, melted
40g pecan nuts, chopped (optional)

METHOD
1. Sift the flour and salt into a bowl.
Add the instant dry yeast.
2. Warm the milk slightly and stir in
the butter until it melts. Mix in the water,
sugar and beaten eggs.
3. Make a well in the centre of the dry
ingredients. Pour in enough of the liquid
ingredients and mix with a wooden spoon so
that the dough comes away from the sides of
the bowl. Knead the dough well until it
becomes smooth and elastic.
4. Place the dough on a lightly floured
surface, cover with greased plastic and
leave to rest for 20 minutes.
5. Prepare the Streusel mixture:
combine all the ingredients in a bowl and
set aside.
6. Knock the dough down and divide it
into two equal pieces. Press one piece down
into the bottom of a greased 23cm pan.
7. Sprinkle half the Streusel mixture
over this layer of dough.
8. Roll the remaining piece into a long
sausage shape. Working on top of the
streusel mixture and starting from the
centre, form a spiral shape by wrapping the
sausage around itself (like sausage on a
braai (bbq)). Press down well to cover the
Streusel mixture.
9. Sprinkle the remaining Streusel
mixture on top of the spiral.
10. Cover with greased plastic and allow
to rise in a warm place until double in
volume, about 30 minutes.
11. Bake in a preheated oven at 200ºC
for 25 minutes or until a skewer inserted
into the centre comes out clean.
Makes 1 bread.

INFO & TIPS
Hullets recipes
Comments ordered by Newest
---