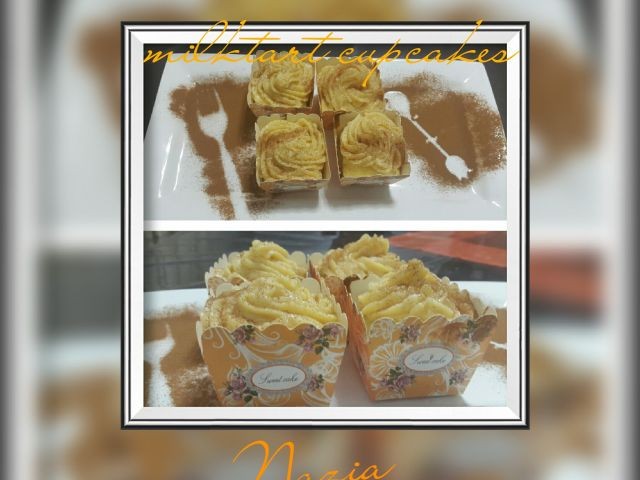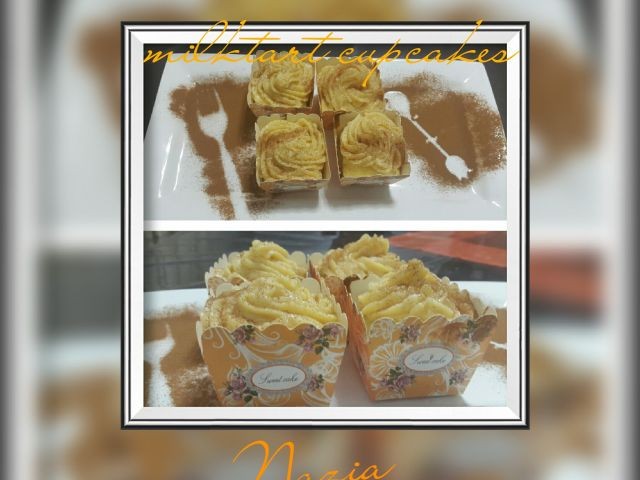 RECIPE
MILKTART CAKES
Recipe credit:Najiya
Pic credit:Nazia
Instagram name:@Nazia_shaik786
Ingredients :
¼  pound butter
3 eggs
 ¾  cup sugar
1 teaspoon 
vanilla essence
1 ½  cup flour
¾  cup milk
3 teaspoon Baking powder
Method:
Mix butter, sugar, eggs, vanilla essence, flour and milk


all at once into kenwood bowl- Beat on high for 7 minutes, lastly add Baking powder


and mix on high for 1 minutues.. Place in cupcake cases.bake at 180 for ±15 minutes...

Topping :
2 cups milk
2 tablespoon butter
Boil above..
Beat 
together:
1 egg
3 dessert spoons maizena (corn flour) (corn flour)
1 ½ tablespoon custard powder
1 teaspoon vanilla
½ cup sugar

Beat with egg beater...mix into milk,boil till thick put on top of cakes,sprinkle with cinnamon..

INFO / TIPS / CREDITS
If it's hot ...best kept refrigerated
Comments ordered by Newest
---