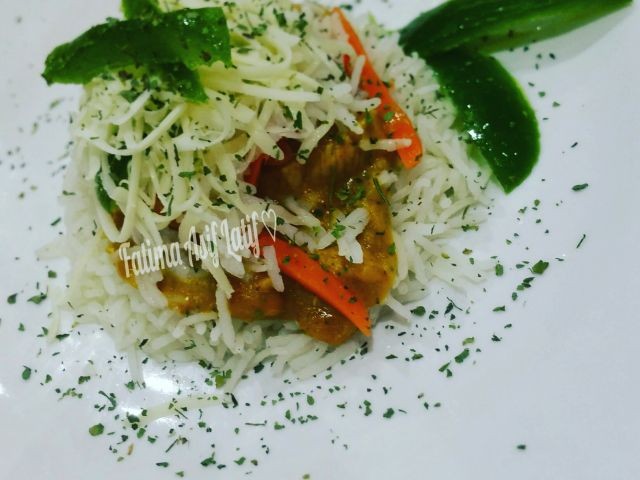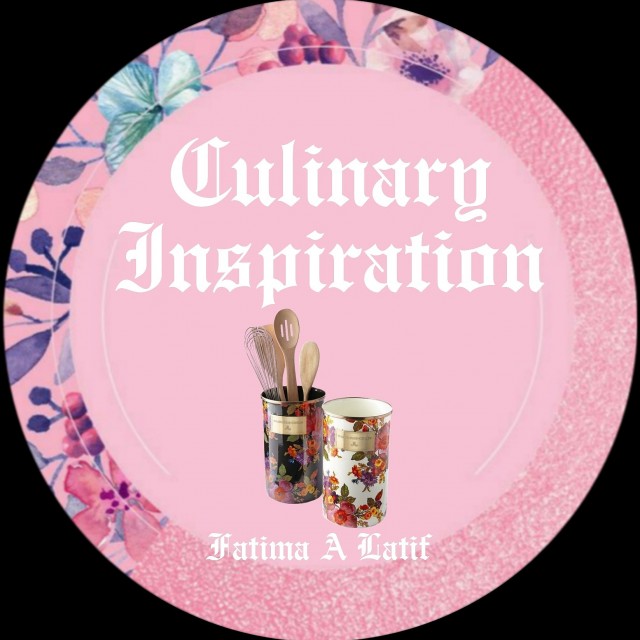 Fatima A Latif
Master Chef
So grateful to be sharing my world with you 💛
www.culinaryskillsbyfatima.wordpress.com
---

South Africa
Joined 10 years ago
---
@_culinaryinspiration_
RECIPE
ZESTY RICE CASSEROLE

Recipe credit: Cosmopolitan Cuisine
@cosmo_chefs
Picture credit: Fatima Asif Latif
@latif_fati

Bismillah hir Rahman nir Raheem

1 ½ cups rice
3 teaspoon salt
Boil rice with salt & drain

1 cup cubed chicken fillet
3 tablespoon olive oil
1 onion grated
2 teaspoon crushed garlic
2 large grated tomatoes
3 teaspoon chilli powder
1 teaspoon coriander & cumin powder
¼ teaspoon tumeric
1 ½ teaspoon salt
1 ½ cups water
½ cup basic white sauce
½ cup grated cheese

Heat olive oil,fry onion and garlic till light pink, add chicken cubes and braise 4 a few minutes..
Add tomatoes,spices and water and cook till chicken is tender..add the white sauce and cheese to the chicken..

2 tablespoon oil
1 cup grated carrots
¼ cup sliced green pepper

Heat olive oil and stir fry carrot and pepper. Leave aside.

Take an ovenproof dish & cover base with one third of rice.
Spoon chicken curry over and stir fryd carrots and pepper.
Cover with remainder rice.
Top with:
1 small green pepper cut in rounds.
Sliced tomatoes
½ cup grated cheese
Parsley.
Cover with foil and bake at 180 for 20-30 minutes..

Basic low fat white sauce
2 cups fat free milk
2 tablespoon corn flour + 4 tablespoons milk
2 tablespoons lite cheese
Freshly ground pepper
Ground green chillies
Salt to taste

1. Bring milk to boil.
2. Blend cornflour and skim milk together.
3. Whisk in the cornflour mixture and simmer for 8-10 minutes until sauce thickens.
4. Stir in cheese and season to taste with black pepper, green chillies and salt.
5. This recipe makes 2 cups white sauce.
WOULD YOU LIKE TO ?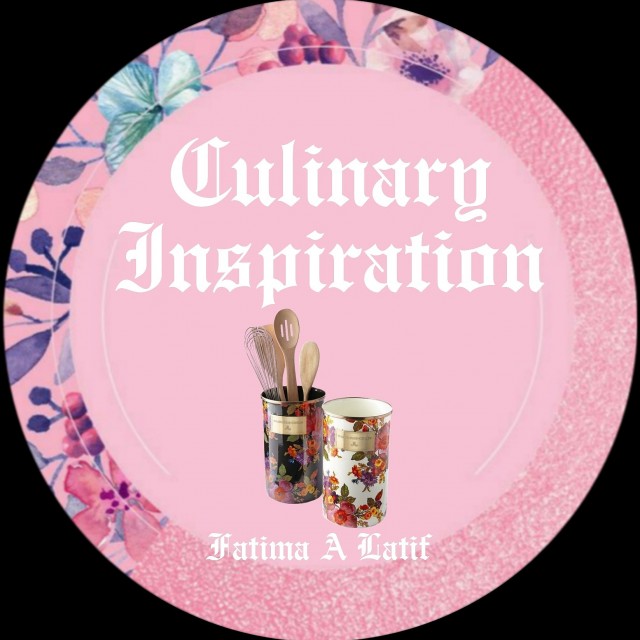 Fatima A Latif
Master Chef
So grateful to be sharing my world with you 💛
www.culinaryskillsbyfatima.wordpress.com
---

South Africa
Joined 10 years ago
---
@_culinaryinspiration_
COMMENTS
You May Also Like
Suggest Recipes