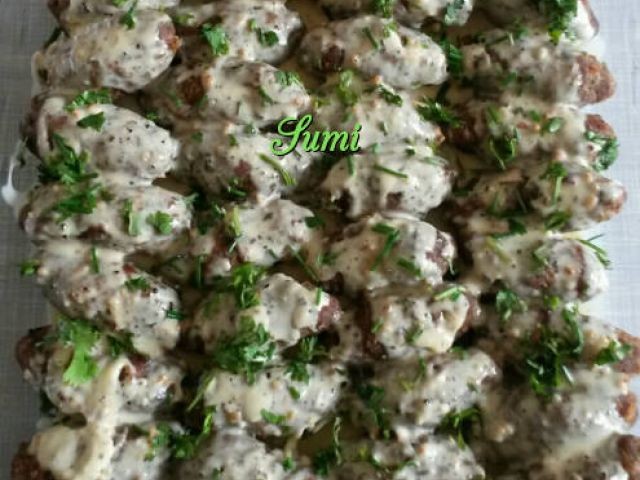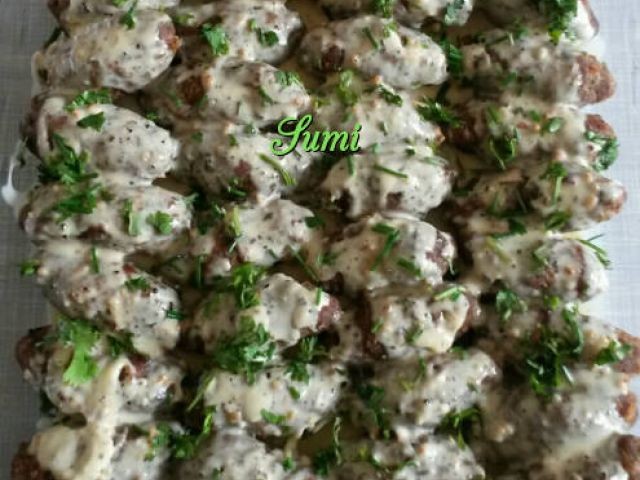 RECIPE
Favourite kebaabs made fried & kept aside. ± 24 kebaabs

In a pot add
¼ cup sour milk / Maas
5 tablespoon mayonnaise
1 teaspoon crushed garlic
100 g butter
2 tablespoon steers garlic sauce
1 teaspoon lemon pepper
1 teaspoon dried mix herbs
Aromat (a South African Spice) to taste ± 1 teaspoon
1 teaspoon garlic flakes
1 teaspoon sugar
4 tablespoon lemon juice
1 teaspoon crushed green chillies more if u want stronger

Boil the above ingredients together until well blended . Lay fried kebaabs in a pryrex . Pour hot sauce over & garnish with chopped spring onions & dhania (coriander). You can serve just like that or u can put it under a hot grill until it sizzles. Enjoy.



»̶ S̶̲̥̅̊um̶̲̥̅̊​A̶̲̅Ýa̶̲̥̅̊н̣̇ «̶ إبراهيم.
Comments ordered by Newest
---