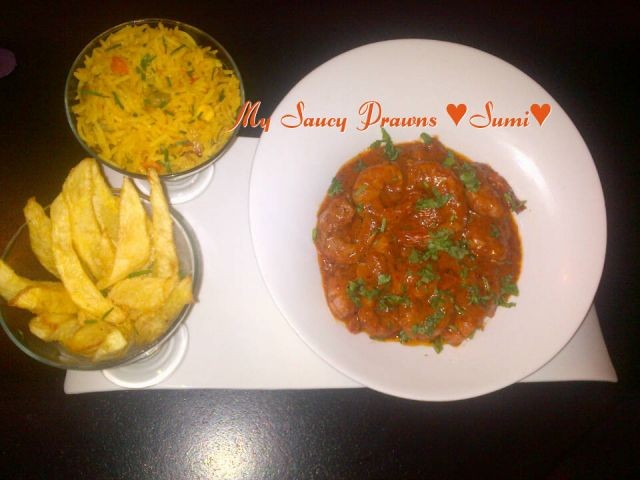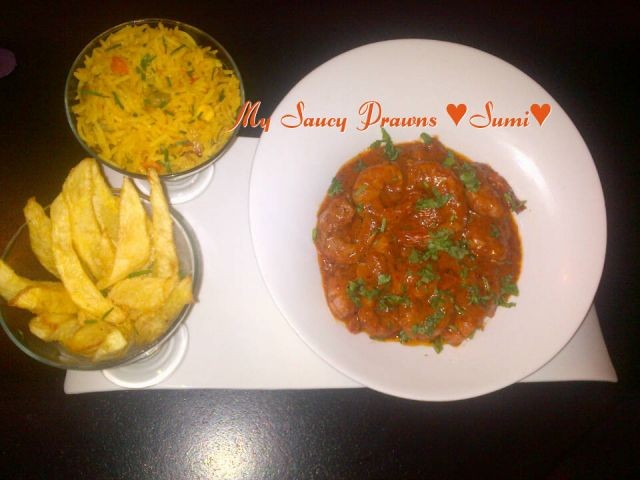 RECIPE
MY SAUCY PRAWNS: Radio Islam
                                           
2 teaspoon olive oil.
2 teaspoon lemon pepper.
1 teaspoon dhana Jeeru (Cumin).
3 teaspoon fine garlic.
3 teaspoon crushed garlic.
Red or green masala.
Salt to taste
Lemon juice.
2 tablespoon mayo.
2 tablespoon tomato sauce.
4tblsp steers peri peri sauce.
2 squat Worchester sauce.
1 tablespoon mustard sauce.

Marinate for at least 1 hour in above mentioned ingreds. Cook prawns in butter , just before prawns r done make a sauce with the following:
4 tablespoon mayo,2 tablespoon tomatoe paste,3 tablespoon steers peri peri, 2 tablespoon steers sweet chillie, ½ cup fresh cream and 2 tablespoon hot peri peri sauce. Mix sauces add to cooked prawns and just simmer then serve immedialty .




INFO & TIPS
I tweeked recip a bit cs I didn't want it to saucy. I did the first part . I only added fresh cream nd a sachet of tomatoes paste not the rest of the saucy. Alhamdulillah it was still nice
Comments ordered by Newest
---