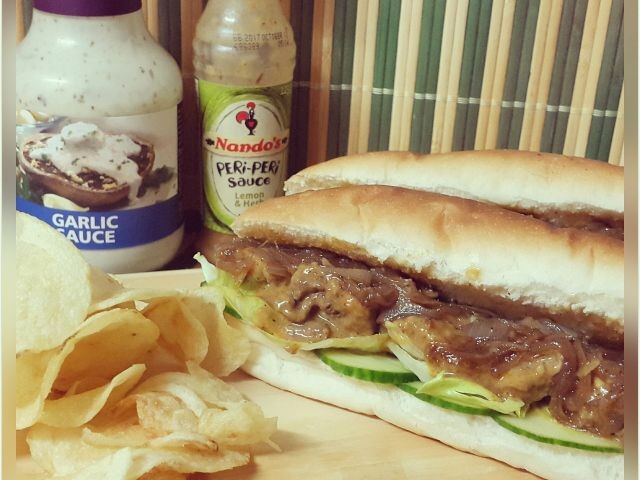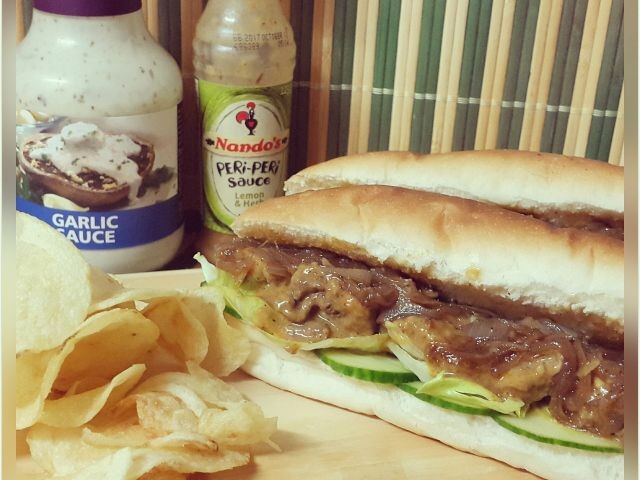 RECIPE
For 1 kg steak
1 tablespoon crushed garlic
Red chillie paste
1 ½ teaspoon bbq spice
1 ½ teaspoon Portuegese spice
1 teaspoon lemon pepper
¼ teaspoon haldi
1 teaspoon dhana powder

1 tablespoon Worcester sauce
2 teaspoon steers Peri
4 teaspoon prego sauce / Portuegese sauce
1 tablespoon mayo
1 teaspoon steers garlic sauce
( add more sauce if nec )


Cut steak into strips.
Marinade steak with the spices and cook in butter .
In the meantime mix sauces together add more prego sauce if necessary.
When steak is almost done add the sauces and simmer for 3-5minutes.

Slice 1-2 onions not very thin. Put little oil and cook on low untill onions get soft. Add 1 teaspoon BBQ spice & 1 teaspoon sugar and cook For few minutes.

Slit rolls. Spread mayo then put sliced cucumber, shredded lettuce then steak and lastly onions.
Serve with chips or potato crisps.
Comments ordered by Newest
---