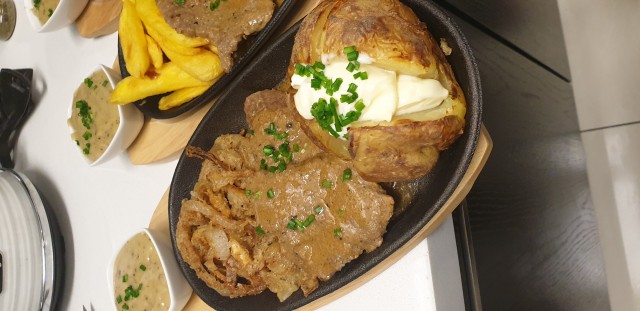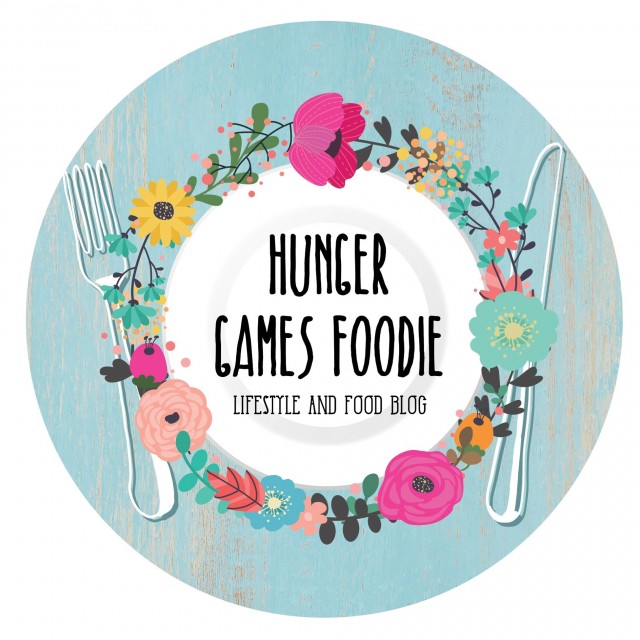 @shabs_vindhani
Kitchen Fundi
Food Enthusiast creater, developer and sharer
---

South Africa
Joined 4 years ago
---
@shabs_vindhani
CREDITS
INGREDIENTS
Steak cut chipsSour creamPepper sauce-I used inaparmans brand • 1 kg tenderized steak-cut into nice big portions 🍖Marination• Glug olive oil • 1 tablespoon coarse garlic • 1 teaspoon course salt flakes• 1 teaspoon teaspoon crushed Black pepper• 1 teaspoon Steak and chops spice• Blob butter to cook steak• Spur or any brand bbq sauce
onion rings- slice 2 jumboPotatoes
METHOD
🍖melt butter and oil and Flash Fry meat on each side for 3 or more minutes, depending on your type of cooking preference.Close lid and cook further till water evaporates and drizzle about 1 cup of bbq sauce and sear sauce in- ready to serve- alwaysballow neat to stand for 1 minute or so to rest!...🍖 bake fries in oven/or whole potatoes
🍖onion rings- slice 2 jumbo/big onions in thick rings and soak in milk for 30mins or so...Make a dip of- flour, salt, pepper, and herbs or spice shakers, Aromat (a South African Spice), onion powder.Dip each ri g fromnmilk container to flour mixture and shallow fry till golden!...
INFO & TIPS
Serving suggestion- we prefer hot plates-
Serve with onion rings and steak house chips and mushroom sauce over or on the side with a splash of Tabasco!...
And enjoy!...
POSTED ON
12 May 2020
WOULD YOU LIKE TO ?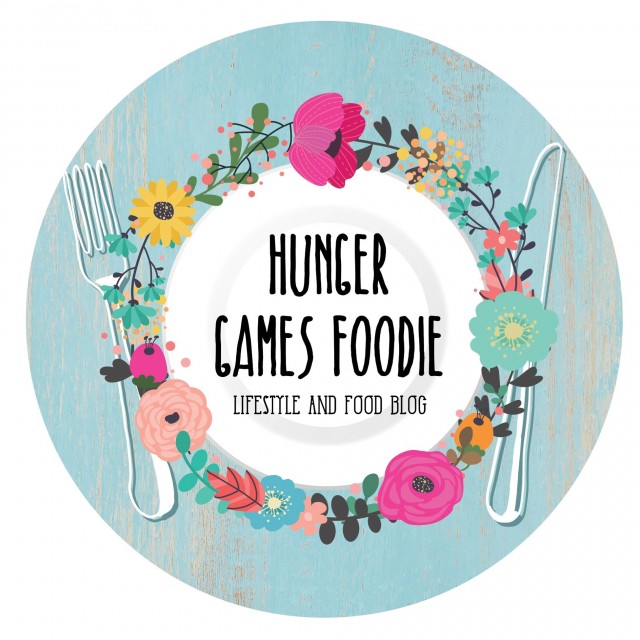 @shabs_vindhani
Kitchen Fundi
Food Enthusiast creater, developer and sharer
---

South Africa
Joined 4 years ago
---
@shabs_vindhani
COMMENTS
You May Also Like
Suggest Recipes