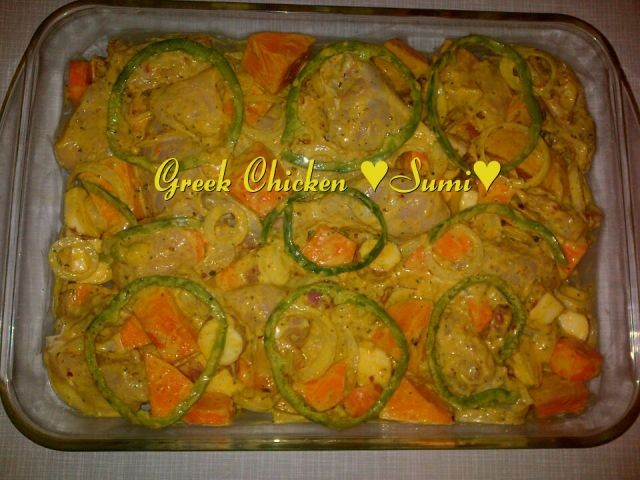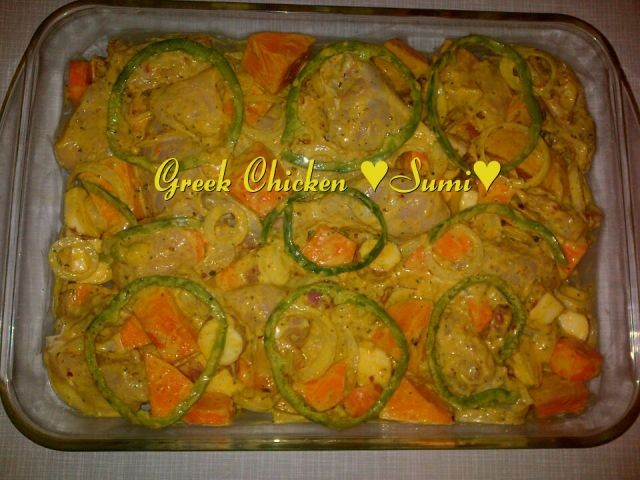 RECIPE
1 Chicken
Half a Butternut
1 large Sweet potato (cut sml pcs)
Mushrooms
Baby carrots
Onion and pepper rings

Marinate the above in d ffg:

SPICES: Salt-crushed black pepper-lemon pepper-fresh garlic-ginger garlic-crushed red chilies-arad (Turmeric)

3 tablespoon of d ffg Sauces: Mayo-steers mustard-steers garlic
Mix spices & sauces in a large dish and add chikn + veg.marinate overnyt for flavours to infuse.
Drizzle olive oil over-cover with foil-bake at 220...then after about 20min bring down to 200.. Tks +- 1&half hrs in oven.

When almost done remove foil and allow to brown(golden brown)
*optional to add cherry tamatoes.
Comments ordered by Newest
---