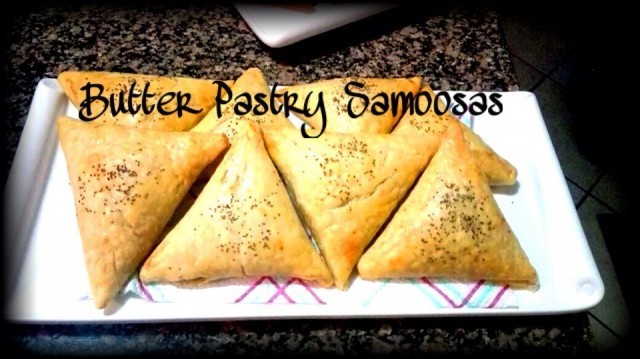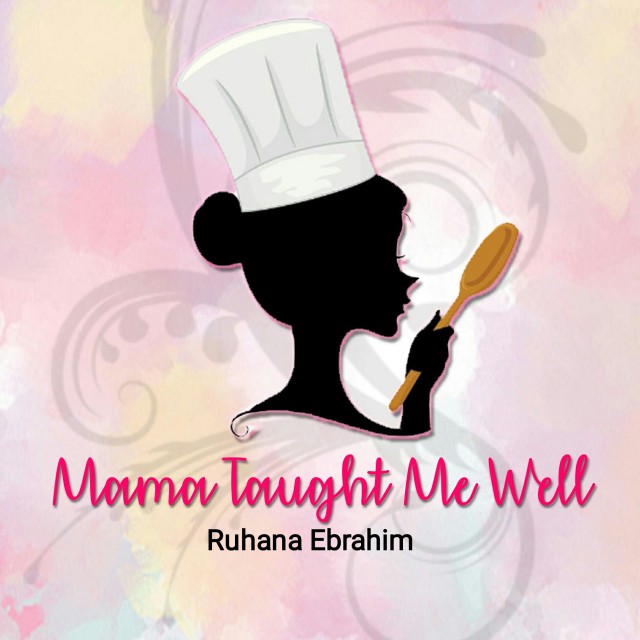 Ruhana Ebrahim
Grand Master
Interior Decorator.
Foodie!
Food styling.
Fusion Cooking.
Recreational baker.
Food Author of "Oh My Cupcakes!"
Mum and wife.
(Another 2 books on the way Insha Allah!)
---

South Africa
Joined 6 years ago
---
@mama_taught_me_well
INGREDIENTS
Butter Pastry Samoosas (Chicken)

Rec cred: hajera ebrahim (mum)
Pic cred: ruhana ebrahim,
@mama_taught_me_well

Ingredients:
3 cups flour
¾ teaspoon baking powder
250g butter
1 cup tap water
maizena (corn flour) (as needed)

Filling-
1kg chicken fillet (cubed)
2 tablespoon oil
2 cups frozen corn
2 large grated carrots
2 cups diced green pepper
1 tablespoon garlic paste
2 teaspoon ground green chillies
1 ½ teaspoon salt
1 ½ teaspoon dhana Jeeru (Cumin) powder
¼ teaspoon turmeric
½ teaspoon white pepper
1 tablespoon lemon juice
1 tablespoon mustard sauce
1 tablespoon mayonnaise
Beaten egg
Sesame seeds/dried herbs/ poppy seeds

METHOD
Pastry-
1. Sift flour and baking powder together.
2. Melt half the butter and mix with water.
3. Make a soft dough with flour and water & butter mixture.
4. Divide dough into 10 pieces.
5. Sprinklevsome maizena (corn flour) on surface area. Roll out into thin rotis.
6. Melt remainder butter and smear onto rotis.
7. Sprinkle on some maizena (corn flour).
8. Place one on top of the other (like samoosa pur) and allow to harden slightly in fridge.
9. Sprinkle maizena (corn flour). Roll out- preferably rectangular.
10. Roll like swiss and slice into thick slices.
11. Chill again slightly in fridge.
12. Sprinkle maizena (corn flour). Roll into rounds. (Freezer suitable now, thaw out and place filling in dough when ready to use.)
13. Place filling in center and fold into triangles.
14. Brush with egg and sprinkle herbs/seeds.
15. Bake in preheated oven at 180 degC until golden and puffed.

Filling-
1.Heat oil, add spices, chillies, garlic and lemon. 2. Add chicken, mix and cook till half done.
3. Add corn, carrots and peppers and cook till almost done.
4. Add sauces and heat through.
5. Allow filling to cool before use.

POSTED ON
01 Jul 2017
WOULD YOU LIKE TO ?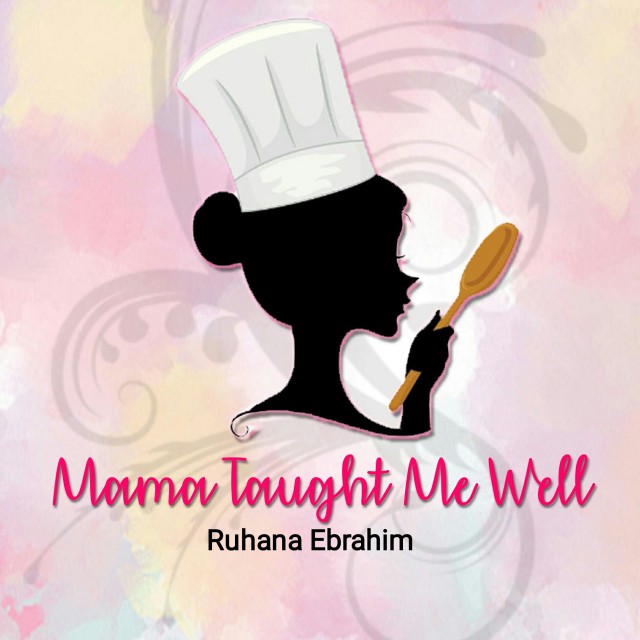 Ruhana Ebrahim
Grand Master
Interior Decorator.
Foodie!
Food styling.
Fusion Cooking.
Recreational baker.
Food Author of "Oh My Cupcakes!"
Mum and wife.
(Another 2 books on the way Insha Allah!)
---

South Africa
Joined 6 years ago
---
@mama_taught_me_well
COMMENTS
You May Also Like
Suggest Recipes