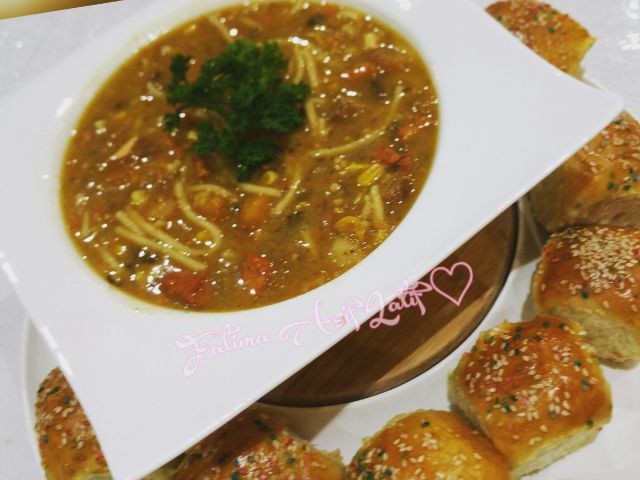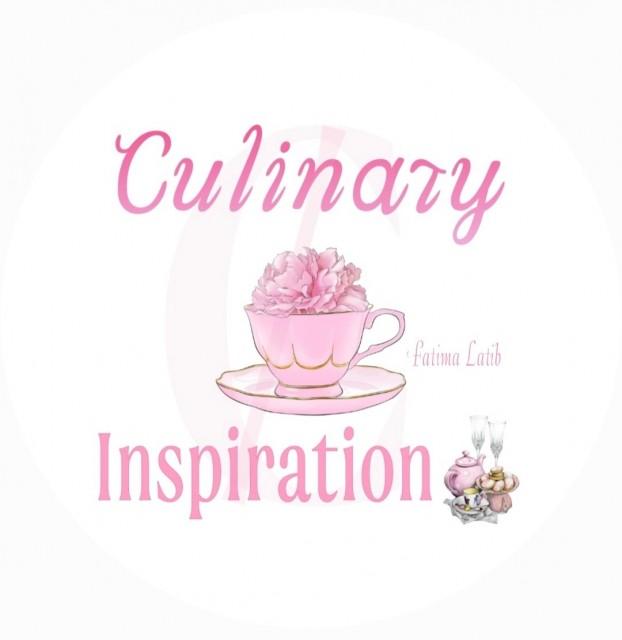 Fatima Latib
Grand Master
So grateful to be sharing my world with you 💛
www.culinaryskillsbyfatima.wordpress.com
---

South Africa
Joined 10 years ago
---
@_culinaryinspiration_
RECIPE
Vegetable soup

Recipe credit: @zainyl - mum in law
Picture credit: Fatima Asif Latif ♡
@latif_fati

Bismillah hir Rahman nir Raheem

Braise 1 large onion in 1 tablespoon ghee (Clarified butter).
3 pieces chicken fillet cubed
Add:
1 teaspoon ginger garlic paste
1 teaspoon green masala
1 teaspoon garlic flakes
1 teaspoon salt
¼ teaspoon white pepper
Sprinkle some black pepper
1 teaspoon Aromat (a South African Spice)
¼ teaspoon nutmeg
Braise chicken with spices. Let it cool well
Add 1 tomato 🍅 grated
Take a packet of soup veggies (I used the woolies chunky veg ready cut packet) ⬅ Zainy (I used veg soup cut up veg from pick and pay) Fatima Asif Latif
Boil till soft
Add vegetables to chicken
Add 1 packet thick vegetable soup & half tin creamstyle corn 🌽.
Break spaghetti in small pieces. Boil and add to soup.
Let soup boil well.
Serve with naan.

Note from Fatima Asif Latif
I added veg to chicken and boiled everything together. Once that cooked I added spaghetti and veg soup and cooked till done. Was delicious.
Rolls made with Arabic dough.
WOULD YOU LIKE TO ?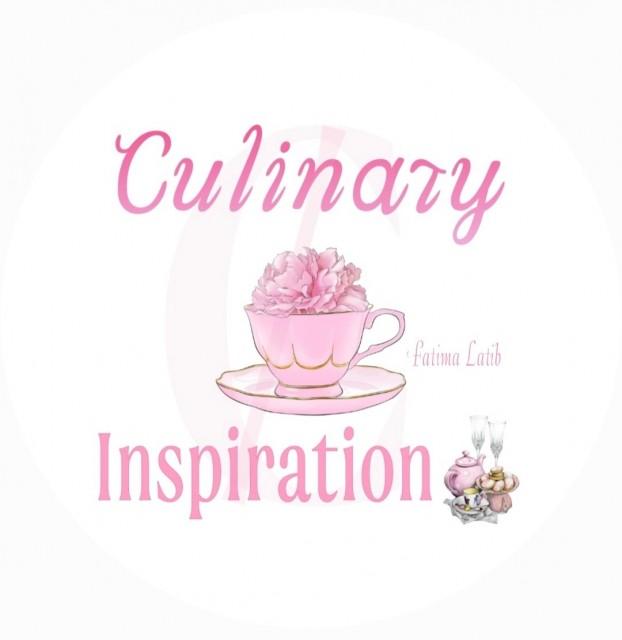 Fatima Latib
Grand Master
So grateful to be sharing my world with you 💛
www.culinaryskillsbyfatima.wordpress.com
---

South Africa
Joined 10 years ago
---
@_culinaryinspiration_
COMMENTS
You May Also Like
Suggest Recipes