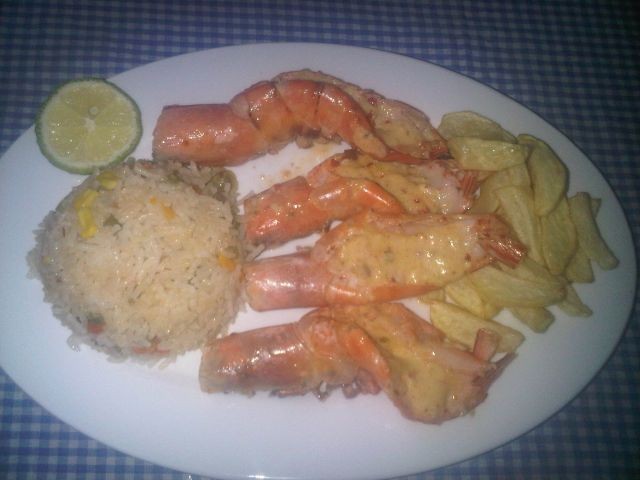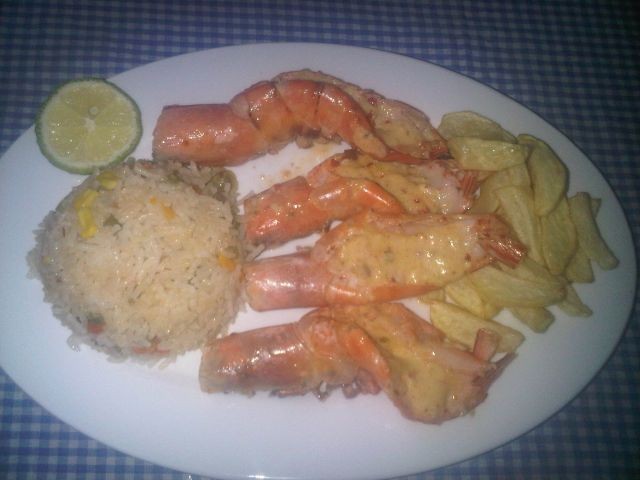 105
favs
3
coms
17.1K
views
Prawns With Garlic & Mayonaise Sauce.
By A.mussa
- SOUS CHEF
RECIPE
Clean Prawns.Butterfly Prawns flatten in a frying pan. Cook in 1 tablespoon butter, 2 tablespoon Olive Oil & ¼ cup water.Lay in pyrex dish.
Sauce. 125g Butter. 2 tablespoon crush garlic. ½ teaspoon green chillies ½ teaspoon red fresh chilli. ¼ teaspoon Salt (or to taste).1 tablespoon Lemon juice 3 tablespoon mayo. Heat butter and garlic cook for few minutes add chillies & salt cook for few minutes. Lastly add mayo & lemon juice. Spread over each prawn dot with butter. Grill before serving with chips & rice.
Comments
Ordered By Newest
---
---
Suggest Recipes
You May Like
Prawns With Garlic & Mayonaise Sauce. is part of the
Seafood
recipes category