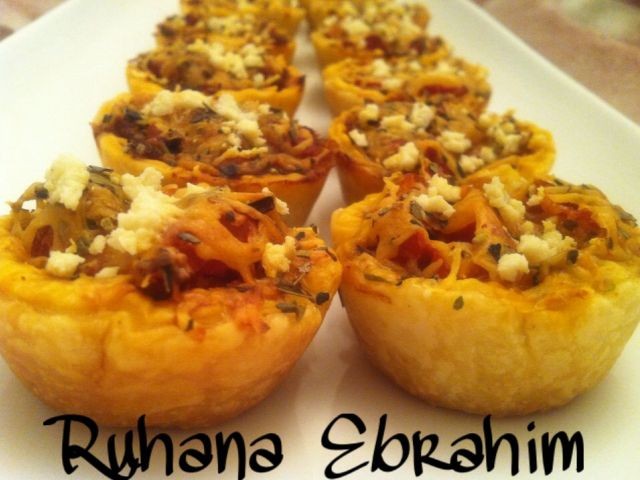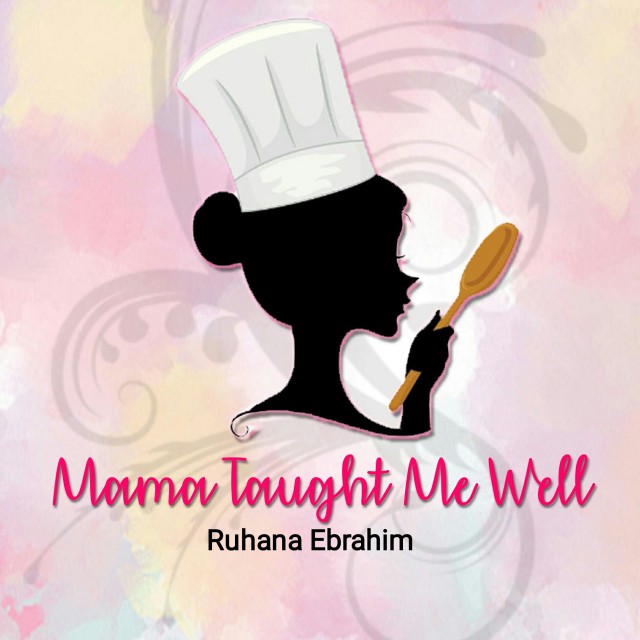 Ruhana Ebrahim
Grand Master
Interior Decorator.
Foodie!
Food styling.
Fusion Cooking.
Recreational baker.
Food Author of "Oh My Cupcakes!"
Mum and wife.
(Another 2 books on the way Insha Allah!)
---

South Africa
Joined 6 years ago
---
@mama_taught_me_well
INGREDIENTS
Pizza Poppits
Pic credit: Ruhana EbrahimRec credit: @mama_taught_me_well
Ingredients:Ready puff pastry,2 liquidized tomatoes,1 onion (sliced),1 cinnamon stick,½ teaspoon salt,Pinch turmeric,½ teaspoon coriander cumin powder,½ teaspoon ground black pepper,½ teaspoon chilli powder,½ teaspoon ground garlic,1 roll garlic mutton salami (diced),Grated gouda cheese,Crumbled feta cheese,Dried oregano,Baby plum tomatoes (sliced).
METHOD
1. In a pot, braise 2/3 of the onion with cinnamon and oil until lightly golden.
2. Add garlic and braise for a few seconds. Then add in liquidized tomatoes and spices.
3. Cook until liquid is reduced and thickened into a relish.
4. On a floured surface roll out pastry.
5. Grease a mini muffin pan with Spray and Cook and then cut rounds and tuck neatly into the muffin pan, forming pastry cups.
6. Place sliced tomatoes at the bottom, place diced salami, then spoon on top tomato relish.
7. Sprinkle gouda, then sliced onions, then feta, and dried oregano.
8. Bake in a preheated oven of 180 degrees Cup until pastry is golden at the bottom and firm enough to lift.
WOULD YOU LIKE TO ?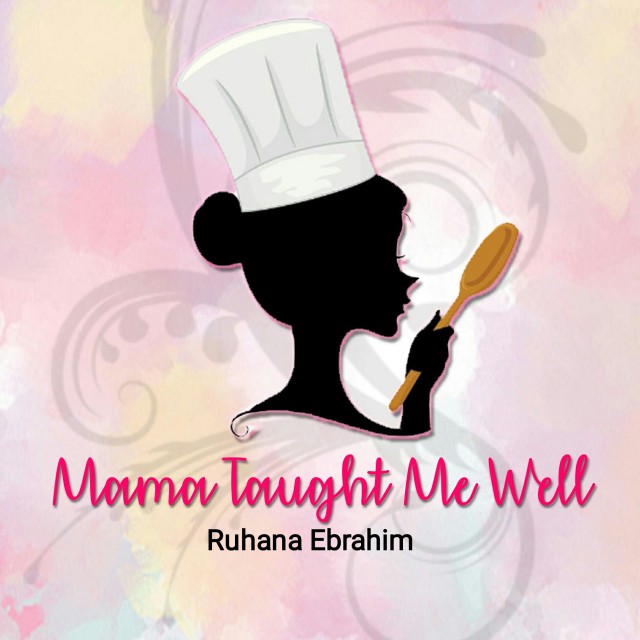 Ruhana Ebrahim
Grand Master
Interior Decorator.
Foodie!
Food styling.
Fusion Cooking.
Recreational baker.
Food Author of "Oh My Cupcakes!"
Mum and wife.
(Another 2 books on the way Insha Allah!)
---

South Africa
Joined 6 years ago
---
@mama_taught_me_well
COMMENTS
You May Also Like
Suggest Recipes