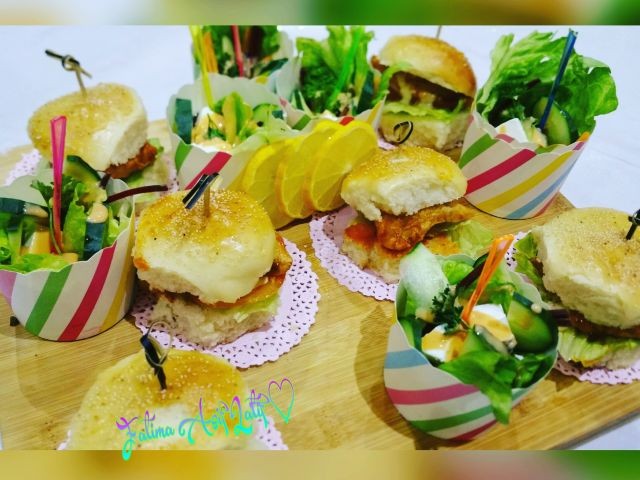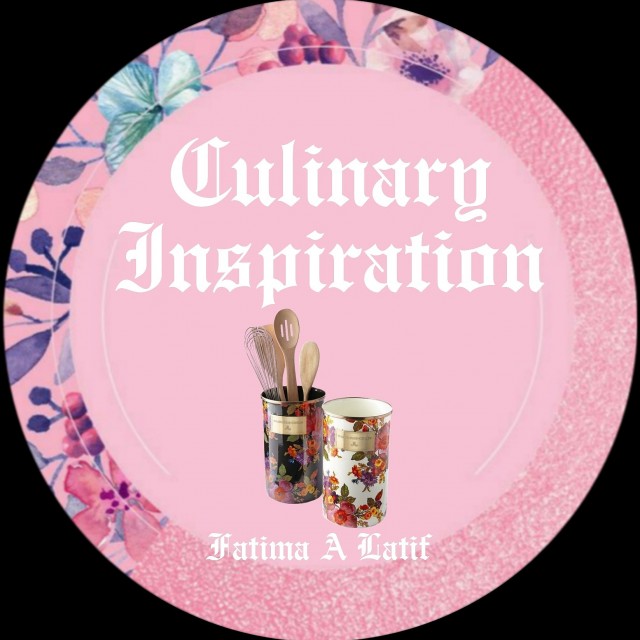 Fatima A Latif
Grand Master
So grateful to be sharing my world with you 💛
www.culinaryskillsbyfatima.wordpress.com
---

South Africa
Joined 10 years ago
---
@_culinaryinspiration_
RECIPE
Mini chicken prego burgers

By:Fatima Asif Latif
@latif_fati

Bismillah hir Rahman nir Raheem

Mini rolls made with Arabic dough

3 to 4 chicken fillets slit in the centre and cut in half again.
In pot add 1 tablespoon oil, 1 tablespoon mayonnaise, 2 tablespoon steers prego sauce, 2 tablespoon lemon juice, 1 tablespoon tomato sauce, 1 teaspoon Aromat (a South African Spice), ½ teaspoon garlic salt and1/2 teaspoon lemon pepper. Once mixture sizzles throw chicken in. Once chicken is mixed in add little water. Cook till done. Leave saucy.

For burger cut roll in ½. Put ½ teaspoon mochachos whip, small piece of lettuce, piece of chicken, slice of tomato 🍅 & a small drop of whip again. Close roll. Serve warm enjoy.

Extra topping to burger can be put like onion or gherkins.
WOULD YOU LIKE TO ?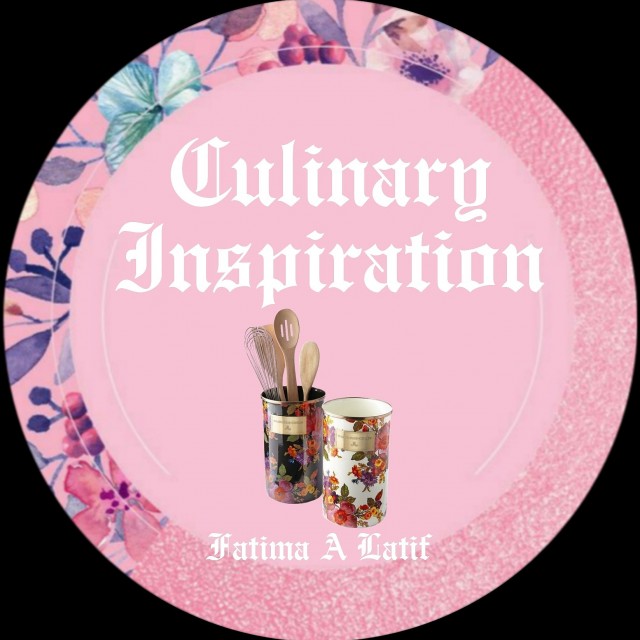 Fatima A Latif
Grand Master
So grateful to be sharing my world with you 💛
www.culinaryskillsbyfatima.wordpress.com
---

South Africa
Joined 10 years ago
---
@_culinaryinspiration_
COMMENTS
You May Also Like
Suggest Recipes