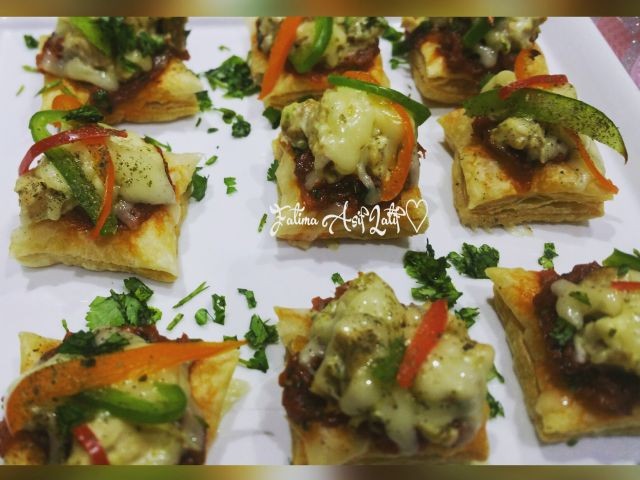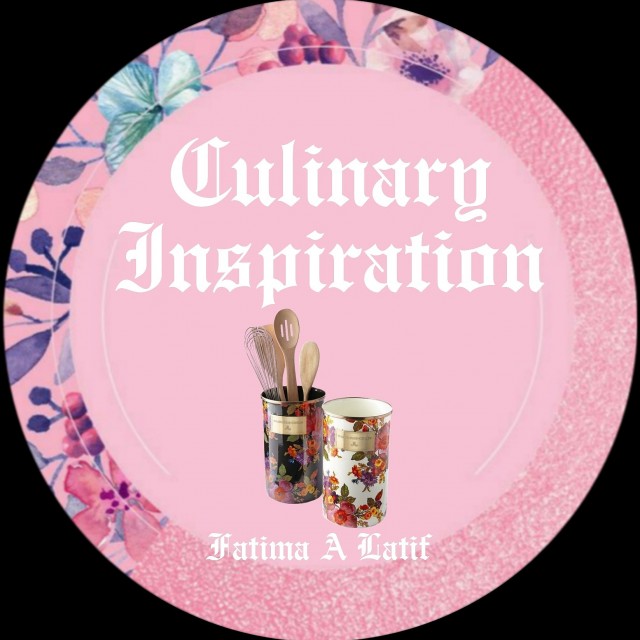 Fatima A Latif
Grand Master
So grateful to be sharing my world with you 💛
www.culinaryskillsbyfatima.wordpress.com
---

South Africa
Joined 10 years ago
---
@_culinaryinspiration_
RECIPE
_Coriander pastry pizzas_

Inspired by Cosmopolitan Cuisine 3 recipe book 📖
Picture 📷 credit: Fatima Asif Latif ♡
@latif_fati


Bismillah hir Rahman nir Raheem

Bake small pastry squares till golden in a preheated oven.

Tomato 🍅 chutney
1 onion finely chopped
2 tablespoons oil
Braise onion till golden brown

1 tomato 🍅 grated.
Add to onion with
1 teaspoon crushed garlic
1 teaspoon fine red chilli 🌶 powder
1 teaspoon fine cumin
¼ teaspoon mixed herbs
½ cup coriander leaves chopped
2 tablespoons tomato 🍅 puree
Cook sauce.

Chicken
½ cup chick fillets cut into cubes. Cook with 1 tablespoon oil, fine cumin, fine coriander, 2 tablespoons finely chopped coriander leaves, salt to taste & 1 tablespoon lemon 🍋 juice. Once cooked add in 2 tablespoons mayonnaise and 1 tablespoon jalapeño sauce.

Assembling pastry pizza
Spread tomato 🍅 chutney on pastry ⬜ square. Then top with chicken. Top with grated tassels cheese 🧀. Put colored peppers. Sprinkle parsley. Bake @ 180° in oven till cheese melts.
WOULD YOU LIKE TO ?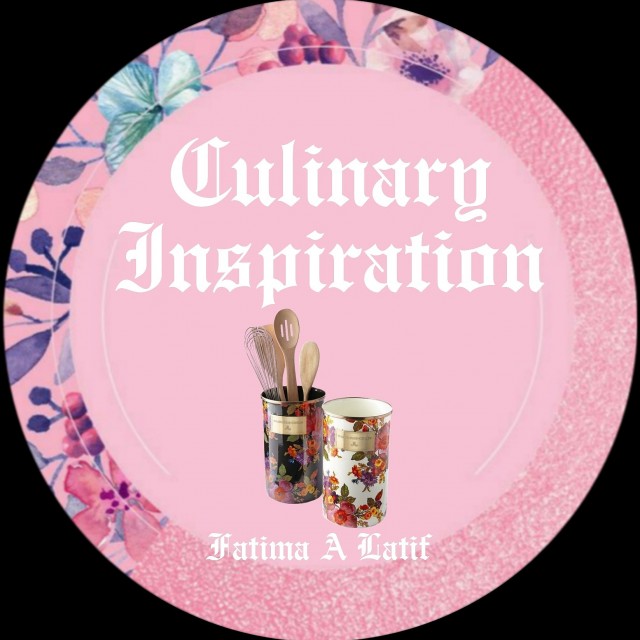 Fatima A Latif
Grand Master
So grateful to be sharing my world with you 💛
www.culinaryskillsbyfatima.wordpress.com
---

South Africa
Joined 10 years ago
---
@_culinaryinspiration_
COMMENTS
You May Also Like
Suggest Recipes