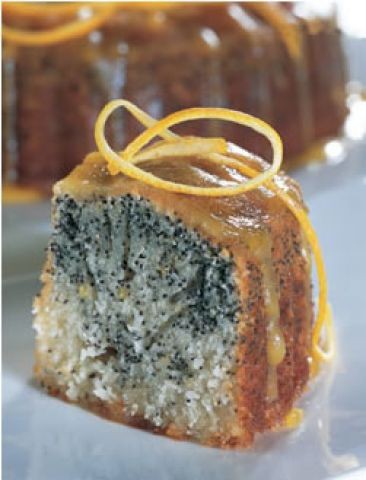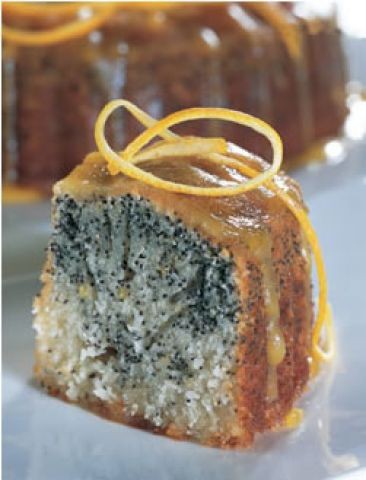 INGREDIENTS
375ml (1½ cups) Castor Sugar
3 eggs
125ml (½ cup) oil
250ml (1 cup) milk
125ml (½ cup) poppy seeds
Zest of 1 lemon
300ml coconut
300ml self-raising flour

SAUCE:
250ml (1 cup) Castor Sugar
250ml (1 cup) water or orange juice
Zest of 2 oranges

METHOD
1.Beat the sugar and eggs together until
creamy. Add the rest of the ingredients,
ending with the flour and beating well
after each addition.
2.Spoon the mixture into a sprayed ring
pan and bake in a preheated oven at 180ºC
for 60 minutes. Remove from oven and
leave to cool in pan for 5 minutes,
before turning cake out.

SAUCE:
1.Boil sugar and water/orange juice
together for 5 minutes until thick and
syrupy. Pour over top of warm cake.
Garnish with zest.

NOTES:
•If desired serve with unpeeled orange
segments cooked in the syrup above.
•This sauce is also delicious as an
accompaniment to winter puddings.

INFO / TIPS / CREDITS
Hullets Recipe
Comments ordered by Newest
---