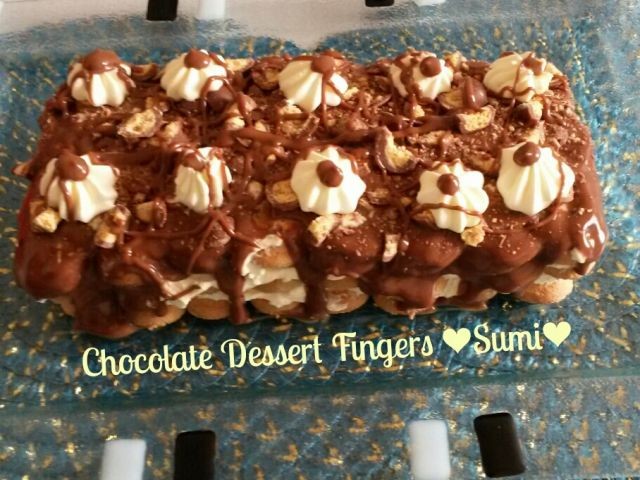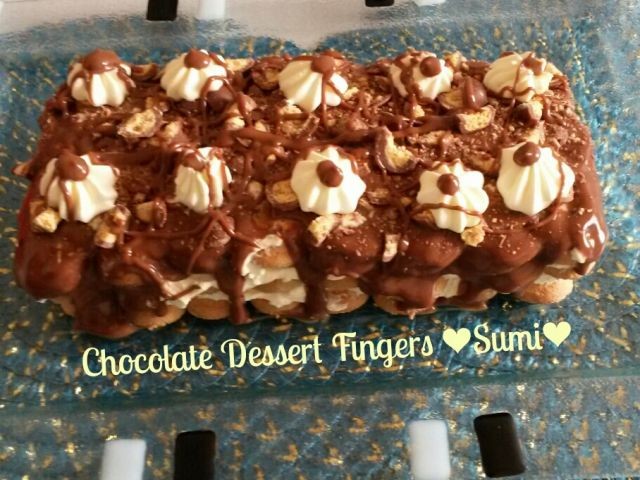 Chocolate Dessert Fingers
By Sumayah
- MASTER CHEF
RECIPE
1 packet Boudoir Biscuits
1 cup fresh cream whipped with 1 teaspoon sugar
1 small tin nestle cream
1 slab cadbury
Prepare a big mug of strong black coffee & pour in a deep plate

Dip each biscuit in the coffee & assemble next to each other rotating each side so it fits snug. Use 8 biscuits for each layer. Smear half of the fresh cream over & repeat this leaving you with the last layer of biscuit.
Make a ganache with chocolate & nestle cream. Put into a bowl & microwave until heated . Stir until it becomes smooth & cools a bit. Pour this over the biscuits. Chop a few chunks of chocolates & throw over & squiggle a little more ganache.

Recipe courtesy of Naz Sheik .
Comments ordered by Newest
---