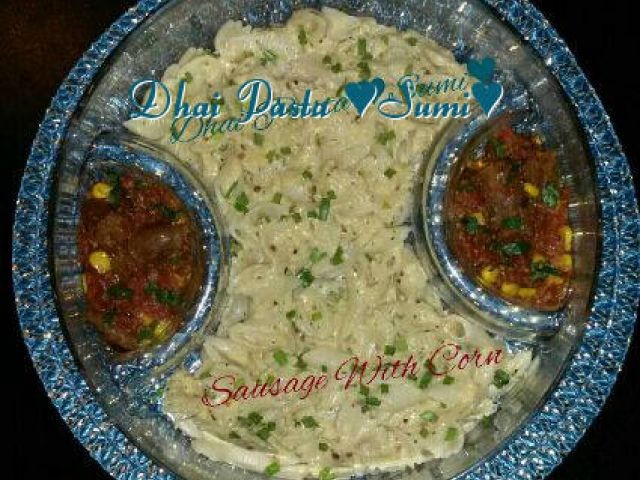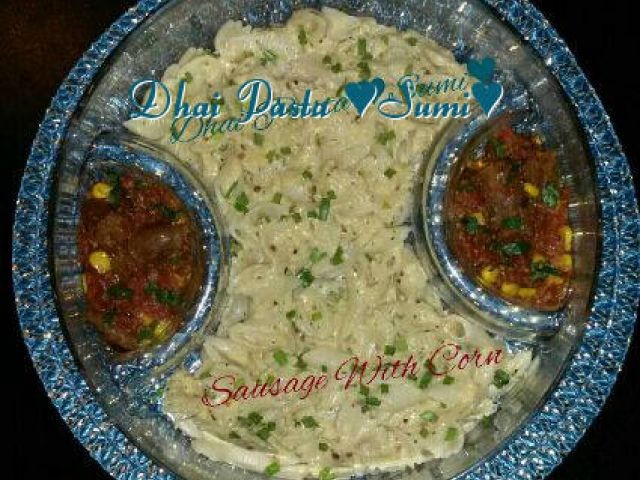 RECIPE
boil 2 cups pasta of choice & keep aside

For sauce you will need
2 tablespoon butter
1 teaspoon garlic flakes
½ cup readymade dhai (any type u make for biryani)
3 tablespoon garlic sauce
3 tablespoon mayonnaise
3 tablespoon jalopeno sauce
2 tablespoon mustard sauce

Heat butter in a pot & add garlic flakes. Braise for a few seconds .
Add the dhai & all the sauces. Mix nicely & bring to a boil. Don't over boil. Pour over pasta and mix through. Sprinkle with chopped dhania (coriander) & spring onions.

Optional
½ cup cheese can be added to sauce when removed from stove .

»̶ S̶̲̥̅̊um̶̲̥̅̊​A̶̲̅Ýa̶̲̥̅̊н̣̇ «̶ إبراهيم.
Comments ordered by Newest
---