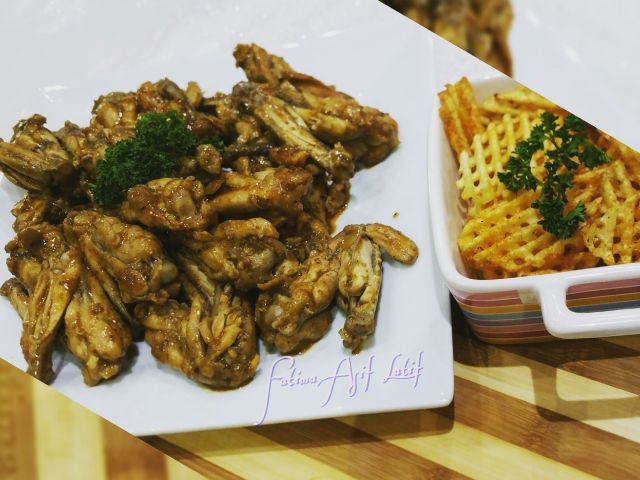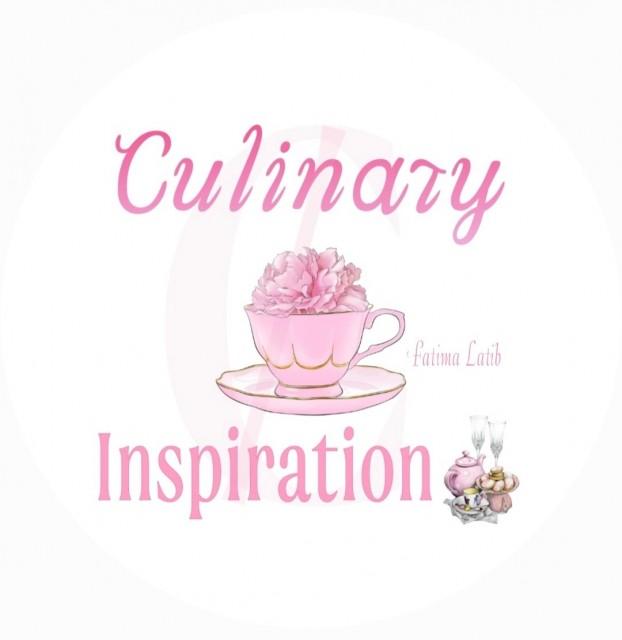 Fatima Latib
Grand Master
So grateful to be sharing my world with you 💛
www.culinaryskillsbyfatima.wordpress.com
---

South Africa
Joined 11 years ago
---
@_culinaryinspiration_
RECIPE
Chicken wings with aromatic potato waffle crisps

Recipe 📄 credit:
Picture 📷 credit:
Fatima Asif Latif ♡
@latif_fati
Bismillah hir Rahman nir Raheem
Chicken wings:

Clean wash & drain chicken wings
In pot warm
🔸1 tablespoon olive oil,
Then add:
🔸1 teaspoon crushed garlic
🔸1 teaspoon chicken 🍗 spice
🔸½ teaspoon garlic salt
🔸Sprinkling of Ina Parman chilli and garlic seasoning
🔸2 tablespoons Steers Rave sauce
🔸1 tablespoon lemon 🍋 juice
🔸¼ teaspoon Robertsons BBQ spice
🔸Freshly ground coriander leaves

Cook till done. Add water 💦 as needed.
Serve with aromatic potato waffle crisps.

💜💚💜💚💜💚💜💚💜

Aromatic potato waffle crisps
Cut potatoes. Fry in oil till golden. Sprinkle Robertsons Aromatic roast potato seasoning.
WOULD YOU LIKE TO ?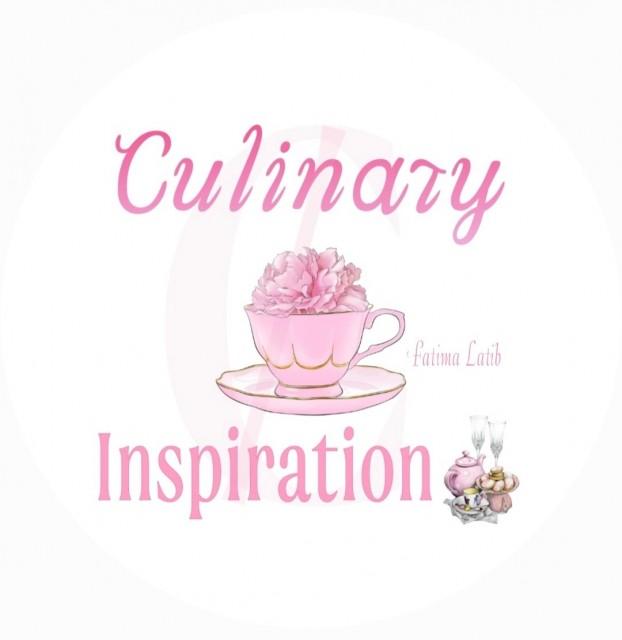 Fatima Latib
Grand Master
So grateful to be sharing my world with you 💛
www.culinaryskillsbyfatima.wordpress.com
---

South Africa
Joined 11 years ago
---
@_culinaryinspiration_
COMMENTS
You May Also Like
Suggest Recipes