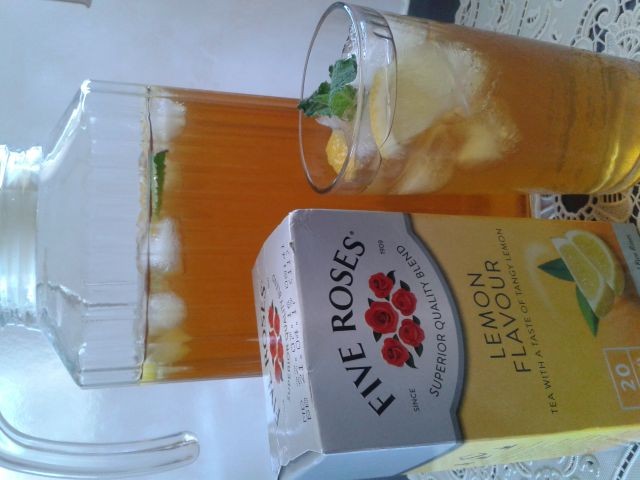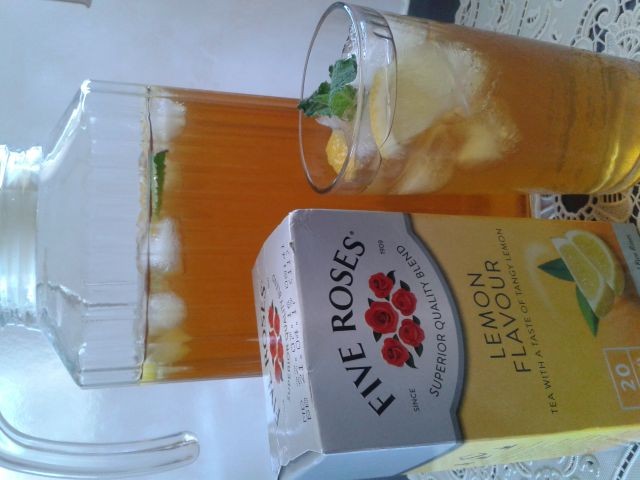 RECIPE
Lemon iced tea🍹
Recipe and pic credit :Faaiza E

3 Five Roses lemon tea bags..soaked in 2 cups boiling water for 10 minutes.
squeeze out tea bags and discard.
add ¾ cup sugar and ½ cup Rose's lime cordial.. leave for a few minutes till sugar dissolves.
add 1 tray ice and top up with water to make up 2 litres..
*garnish with lemon slices and mint leaves.
*very refreshing in summer..
*For Unhealthy alternative 😉 lemonade or lemon twist coldrink can be substituted for water...
Makes 2 litres...
Comments ordered by Newest
---