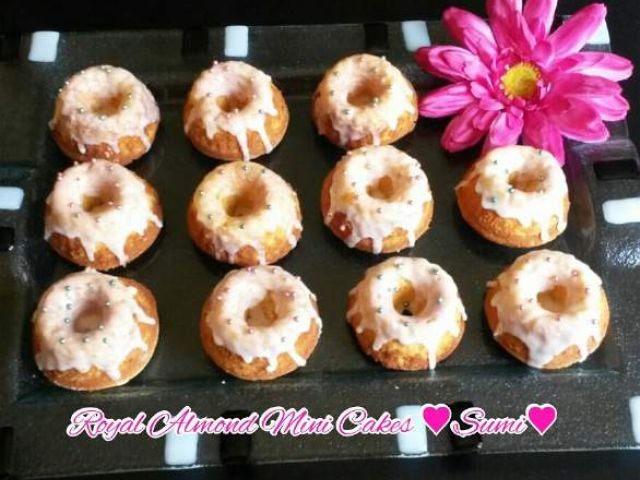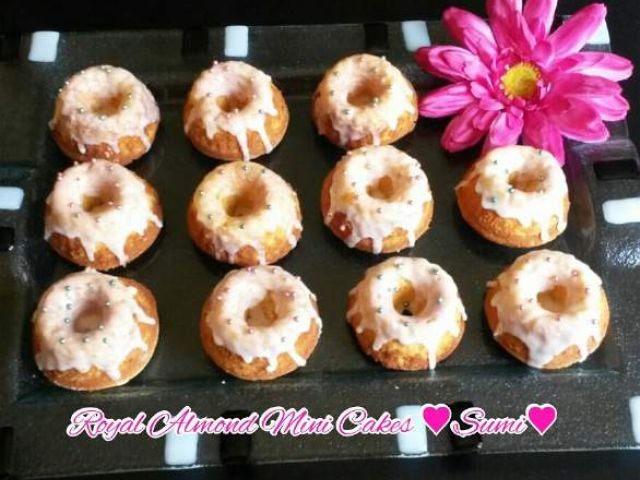 RECIPE
Sponge cake

Step 1
½ cup oil
½ cup boiling water
Whisk together

Step 2
4 Eggs
1 cup Sugar
1 teaspoon V essence
1 teaspoon almond essence
Whisk till creamy and fluffy

Step 3
1 ¼ cup flour
3 teaspoon b pwdr
Pinch salt
Sift x 3

Add step 1 and 3 to step 2
Place in greased tin and bake in hot oven for 30 minutues

Royal Cream Glaze
By Irene Dasari

Beat 2 cups of icing sugar with 1 teaspoon almond essence and +-5 tablespoon milk (add a little milk at a time). The glaze should be thick with a pouring consistency. Pour over cooled cake and decorate as desired.
Enjoy.
Comments ordered by Newest
---