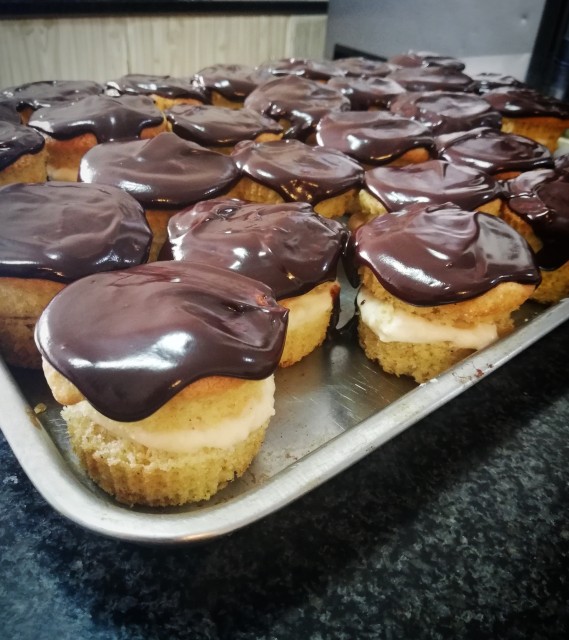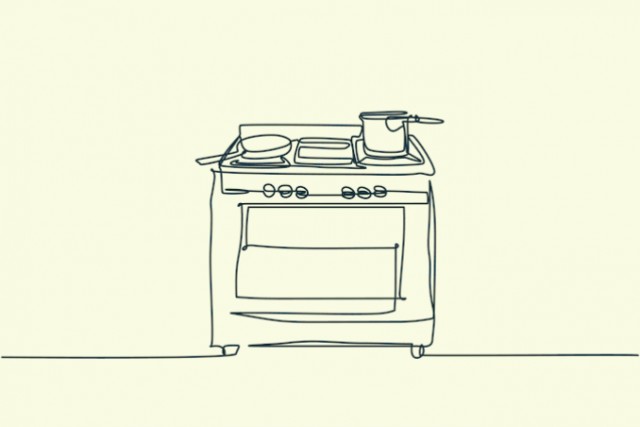 Mrs Ally
Kitchen Fundi
"When you learn, teach.
When you get, give."

Building our digital recipe book.
---

South Africa
Joined 4 months ago
INGREDIENTS
Cake
6 eggs, extra large 1 and ¾ cups sugar1 teaspoon vanilla essence
2 and ¼ cups flour3 teaspoons baking powder¼ teaspoon salt
180g butter¾ cup milk2 Tablespoons oil

Pastry Cream
3 Tablespoons maizena (corn flour), mix in a ¼ cup milk3 cups full cream milk4 tablespoons sugar/condensed milk ¼ teaspoon salt 1 egg, whisked well1 tablespoon butter1 teaspoon vanilla essence

Chocolate Glaze
½ cup fresh cream2 Tablespoons glucose syrup100g bar Lindt dark chocolate, finely choppedIcing sugar, to taste
METHOD
CakeBring to a boil the butter, oil and milk whilst whisking. Then set it aside. Beat together eggs with sugar and vanilla until very fluffy and white.Now add in carefully the boiled milk mixture whilst beater is running on low. Fold in dry ingredients. Mix well. Divide evenly into cupcake trays and bake in a preheated oven on 180°c until golden.
Yields just over 2 dozen cupcakes.

Pastry CreamMix the maizena (corn flour) in its milk with the salt and egg. Set aside. Heat the milk and sugar/condesed milk to boiling point.Add in the cornflour mixture, stirring well and cook until thick.Remove from the heat and add the butter. Press through a sieve into a large bowl then press a layer of cling wrap on the surface to prevent it forming a skin. Set aside to cool.
AssemblyRemove cupcakes from liners and slice in half. Spoon in a tablespoon of pastry cream and smooth. Close cupcake and top with glaze:

Chocolate GlazeHeat glucose and fresh cream until gently simmering. Pour it over chopped chocolate and allow to melt. Add icing sugar according to taste.Immediately glaze cakes as it sets fast.
INFO & TIPS
Store in refrigerator.
POSTED ON
27 Jun 2023
WOULD YOU LIKE TO ?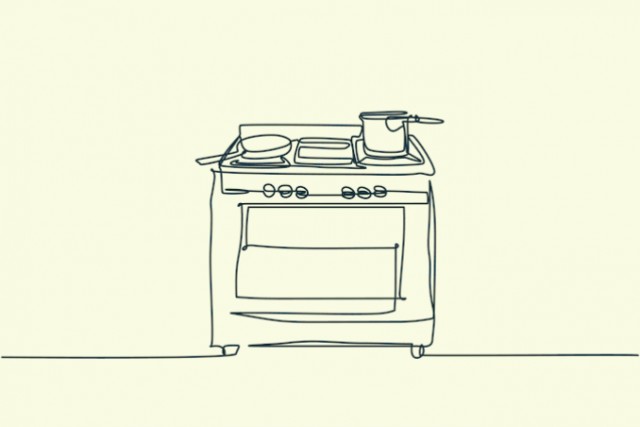 Mrs Ally
Kitchen Fundi
"When you learn, teach.
When you get, give."

Building our digital recipe book.
---

South Africa
Joined 4 months ago
COMMENTS
You May Also Like
Suggest Recipes