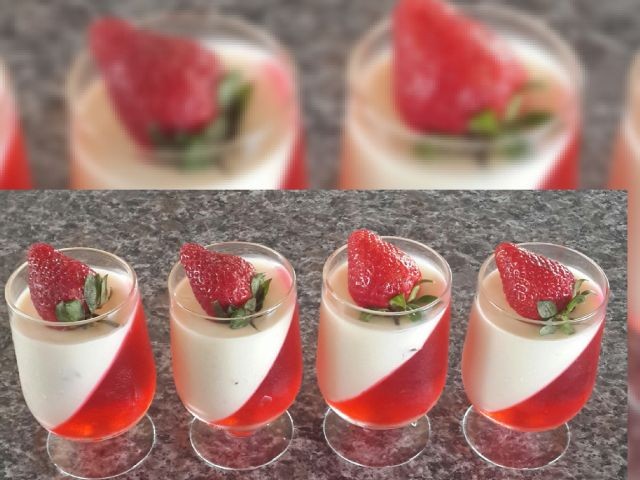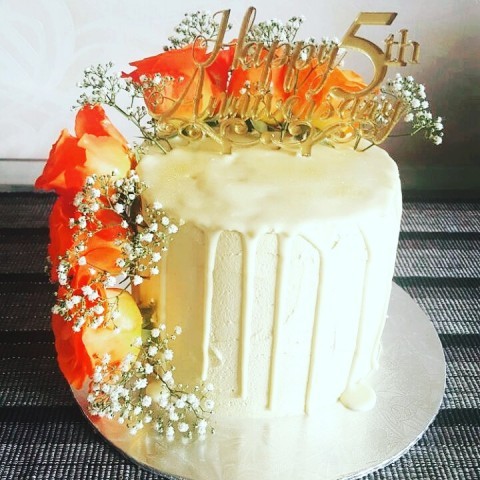 Naeema Mia
Master Chef
---

South Africa
Joined 6 years ago
---
@thedazzlingdishes
RECIPE
Panna cotta with Jelly
Recipe credits :@naeema_mia
📷:@naeema_mia

1 box strawberry jelly
Prepare as per box instruction.

Pour jelly in the bottom of a mould or individual bowls.

Panna Cotta :
7 ml gelatine
40ml water
250 ml fresh cream
250ml strawberry yogurt
½ cup chopped strawberries (optional)
125ml castor sugar

Sprinkle gelatine over water. Set aside.
In a medium pot add the cream and sugar , bring to a boil. Add 1 teaspoon vanilla essence allow to infuse for a minute. Heat the gelatine for 10 seconds in the microwave. Add to the cream lastly fold in yogurt.
Gently pour over the set jelly, cool at room temperature.
Leave to set in the fridge 4 - 6 hours or overnight. Decorate as desired.
WOULD YOU LIKE TO ?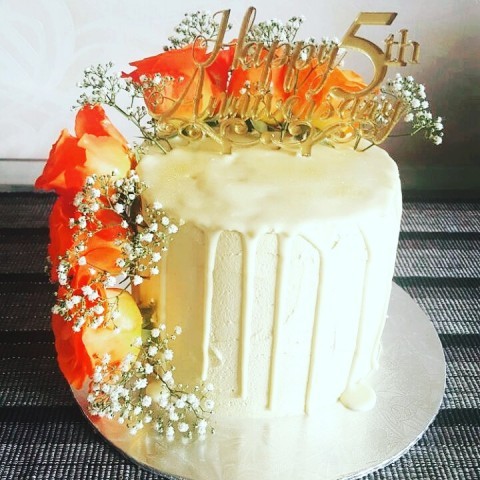 Naeema Mia
Master Chef
---

South Africa
Joined 6 years ago
---
@thedazzlingdishes
COMMENTS
You May Also Like
Suggest Recipes