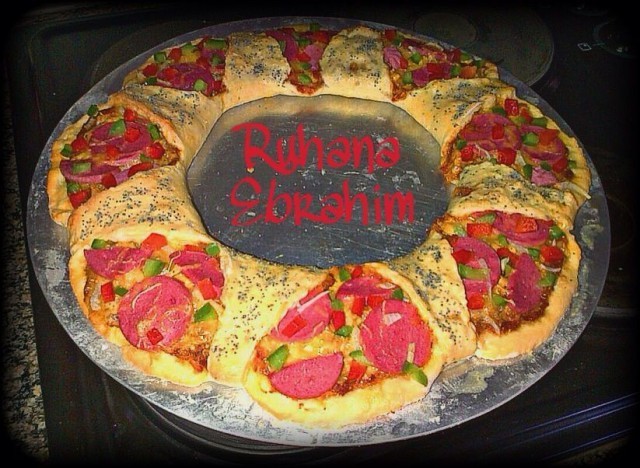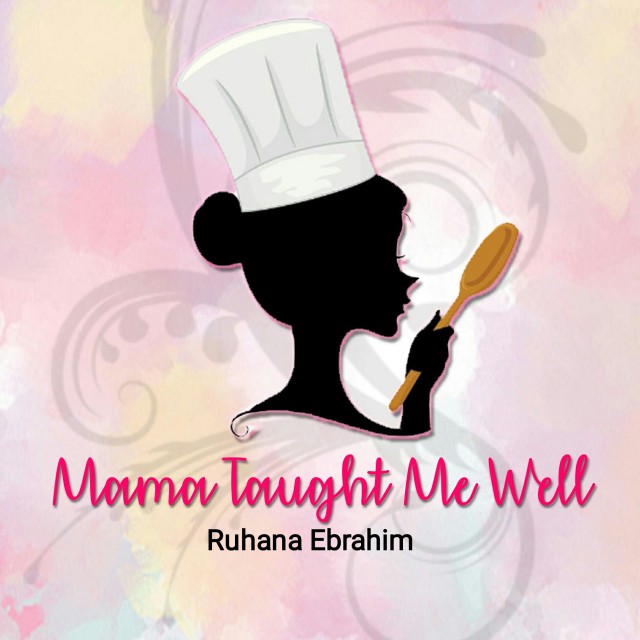 Ruhana Ebrahim
Grand Master
Interior Decorator.
Foodie!
Food styling.
Fusion Cooking.
Recreational baker.
Food Author of "Oh My Cupcakes!"
Mum and wife.
(Another 2 books on the way Insha Allah!)
---

South Africa
Joined 6 years ago
---
@mama_taught_me_well
INGREDIENTS
Meat Lovers Pizza Ring
Rec cred: Ruhana Ebrahim Pic cred: @mama_taught_me_well
Ingredients:Dough:2 cups self raising flour1 cup double thick yoghurtPinch salt
Filling:1 tub Lancewood plain cream cheese, 500g Rump steak strips,1 teaspoon salt,1 teaspoon dhana jeeroo powder,⅓ bottle Spur's bbq sauce,1 tablespoon red ginger garlic masala,1 teaspoon mustard powder,1 tablespoon brown vinegar,2 onions (sliced rings),2 green peppers (julienned), Sliced gouda cheese, 1 roll mutton polony (sliced),Melted butterPoppy seedsdried mixed herbs.
METHOD
1. Cook steak with masala, spices, vinegar and sauce until tender (adding water if needed) leaving steak saucy.2. Saute onions and peppers till tender.3. Make the base binding the flour and yoghurt by hand. If the dough is sticky, rub some oil on your hands and then shape dough into a ball. 4. On a floured surface roll out the dough to the size of pan you are using. I used a 60cm round pot lid.5. Grease the tray with Spray 'and Cook and then place the dough gently onto it.6. Make a small hole in the center of the pizza base. Place a saucer a down in the center of the base. 7. Around the saucer measure and mark 8 holes, evenly spaced. 8. Now make 8 slits from the center point hole to the marked holes.9. Measure a 2cm gap from where the slits end, then spread the cream cheese all over, till the rim of the pizza base. 10. Place on steak strips, spread sauteed onions and peppers, sliced cheese and sliced polony.11. Fold over cut pieces of dough, tucking and pressing together under edge of pizza base.12. Bake in 180 degree Cup preheated oven until the bottom of the base has started to slightly brown, cheese has melted and the top is golden.
Note: I brushed the top of folded pieces with melted butter and sprinkled on some dried mixed herbs and poppy seeds before baking.
POSTED ON
30 Jan 2017
WOULD YOU LIKE TO ?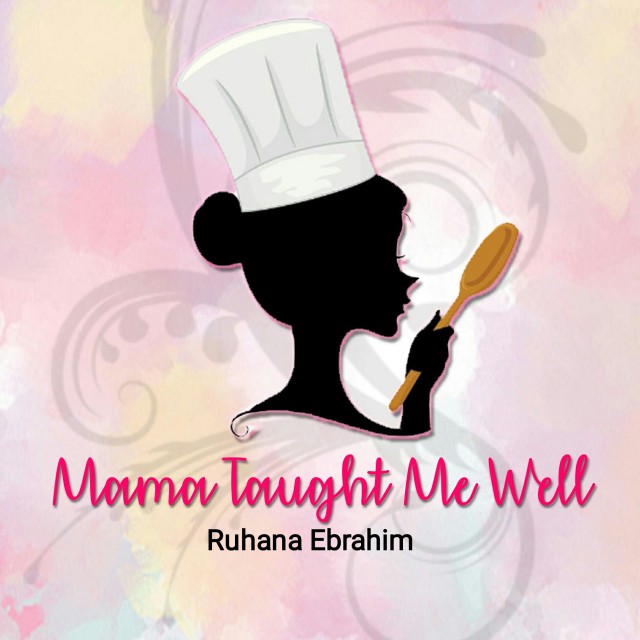 Ruhana Ebrahim
Grand Master
Interior Decorator.
Foodie!
Food styling.
Fusion Cooking.
Recreational baker.
Food Author of "Oh My Cupcakes!"
Mum and wife.
(Another 2 books on the way Insha Allah!)
---

South Africa
Joined 6 years ago
---
@mama_taught_me_well
COMMENTS
You May Also Like
Suggest Recipes