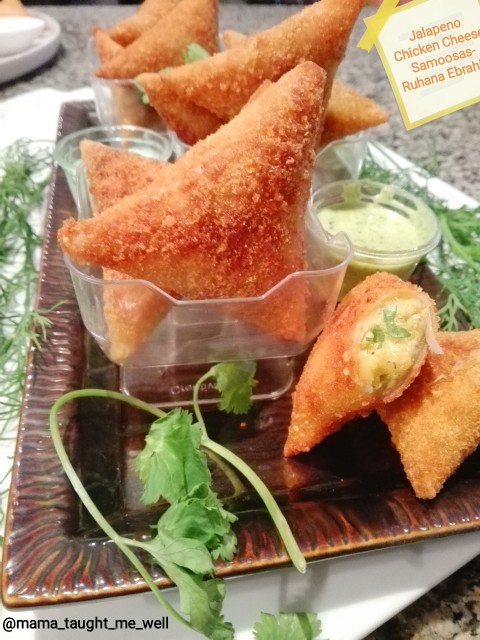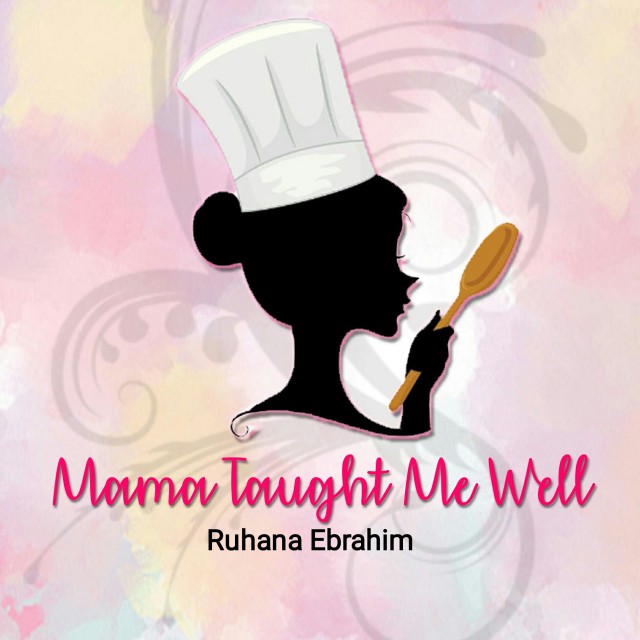 Ruhana Ebrahim
Grand Master
Food Blogger & Food Stylist.
Fusion Cooking.
Food Author.
Mum & Wife.
Interior Decorator.
South African.
---

South Africa
Joined 7 years ago
---
@mama_taught_me_well
CREDITS
Pic AND Rec cred: @mama_taught_me_well
Ruhana Ebrahim


INGREDIENTS
*Require samoosa pur, cornflake crumbs, beaten egg.
1kg chicken fillet (finely cubed),½ teaspoon salt,¼ teaspoon white pepper,1 tablespoon ground garlic,6 tablespoon Banditos jalapeno sauce,¼ cup lemon juice,1 tablespoon butter,2 cups grated cheddar cheese,250ml plain smooth yoghurt (I prefer to use Woolworth's double cream yoghurt),2 tablespoon fresh chopped chives,2 tablespoon fresh chopped coriander,½ cup deseeded jalapeno peppers OR 1 large green bell pepper (chopped fine) ground green chillies (to taste).
METHOD
1. Cook chicken in above except with cheese, jalapeno peppers and greens.2. Cook till done and remove from heat to cool. Add in cheese, greens and jalapeno peppers.3. Leave in fridge to cool completely.4. Make a wet glue to seal the samoosa with. Use cake flour and water, and stir till smooth.5. Start folding into a triangle, by taking the left corner of the pur and folding over into a triangle meeting the right side of the pur.6. Pinching down at the bottom end with your left hand, place 2 teaspoon filling into this pocket and gently stuff the filling in.7. Now fold the pur over to the other side firmly, and repeat folding to opposite sides, till the end of the pur.8. Rub the wet glue onto the end of the pur sealing the samoosa closed firmly.9. When done filling the purs, dip in egg and Cornflake Crumbs.10. It is now suitable to freeze in an airtight container.11. When frying, fry on medium heat in shallow oil in a pan, till golden brown and crispy.#mamataughtmewellrecipes
*WARNING: Do not use fresh jalapeno peppers if you do not like it hot. Use normal green bell pepper and ground green chillies to taste.
POSTED ON
03 Feb 2017
WOULD YOU LIKE TO ?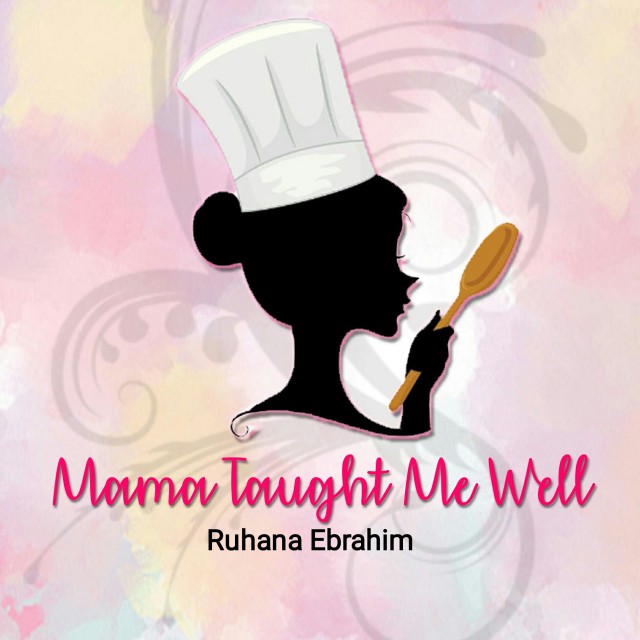 Ruhana Ebrahim
Grand Master
Food Blogger & Food Stylist.
Fusion Cooking.
Food Author.
Mum & Wife.
Interior Decorator.
South African.
---

South Africa
Joined 7 years ago
---
@mama_taught_me_well
COMMENTS
You May Also Like
Suggest Recipes