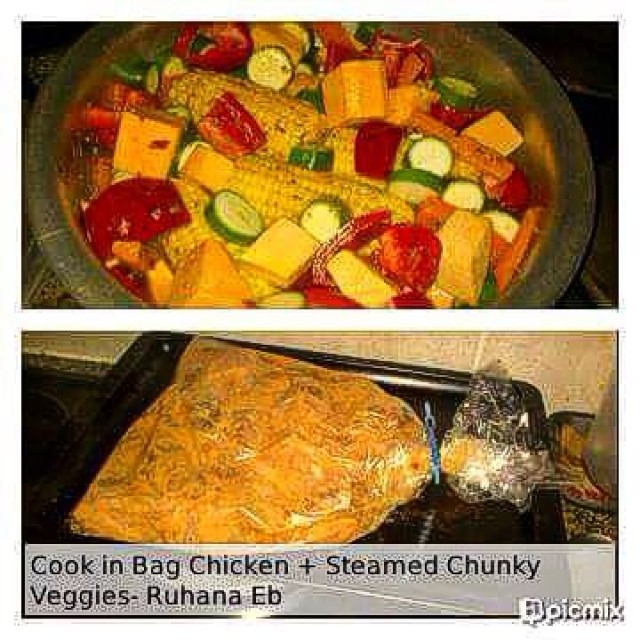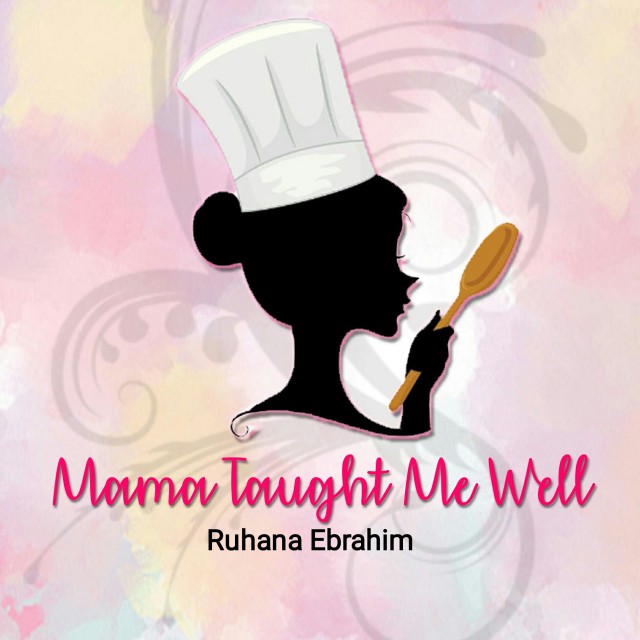 Ruhana Ebrahim
Grand Master
Interior Decorator.
Foodie!
Food styling.
Fusion Cooking.
Recreational baker.
Food Author of "Oh My Cupcakes!"
Mum and wife.
(Another 2 books on the way Insha Allah!)
---

South Africa
Joined 6 years ago
---
@mama_taught_me_well
INGREDIENTS
Cook in the Bag Spicy Roast Chicken with steamed Chunky Veg

Rec cred: ruhana ebrahim
Pic cred: @mama_taught_me_well

Ingredients:
1 chicken (disjointed)
1 packet Knorr cook in the bag spicy roast chicken
1 tablespoon crushed garlic
2 tablespoon lemon juice
2 tablespoon butter (cubed)
Fresh thyme
Fresh rosemary
½ teaspoon salt
1 tablespoon tomato sauce
1 tablespoon mustard sauce
1 tablespoon mayonnaise

Veg:
Corn on the cob (4 pcs cut in halves)
2 Red bell peppers (cut into 8 pc each)
1 tray Baby marrow (thick slices)
4 Carrots (thick batons)
200g Butternut (cubes)
200g Sweet potato (cubes)
30g Butter
½ teaspoon Salt
½ teaspoon Pepper
¼ teaspoon Rough red chillies
½ teaspoon dried mixed herbs
1 tablespoon Lemon juice
1 tablespoon Chilli sauce
1 tablespoon Mayonnaise

METHOD
1. Make a wet paste with all ingredients for chicken. Marinate and place in bag with butter cubes.
2. Seal bag poking holes and placing in a roasting tray.
3. Place in preheated oven at 180deg and cook for 10min, turning packet around, then for further 10min.
4. Snip packet being careful of steam, empty chicken into tray. Leave aside.
5. In a pot steam corn and carrots first with butter, herbs, lemon, salt, pepper and chillies; till carrots start to soften. Then add other veg, and sauces, adding a little water to steam other veggies.
6. When veggies are just done (must have a little crunch) then place in roasting tray with chicken.
7. Place back in oven on grill and roast chicken till reddened. Serve as is or with rolls.
POSTED ON
09 Feb 2017
WOULD YOU LIKE TO ?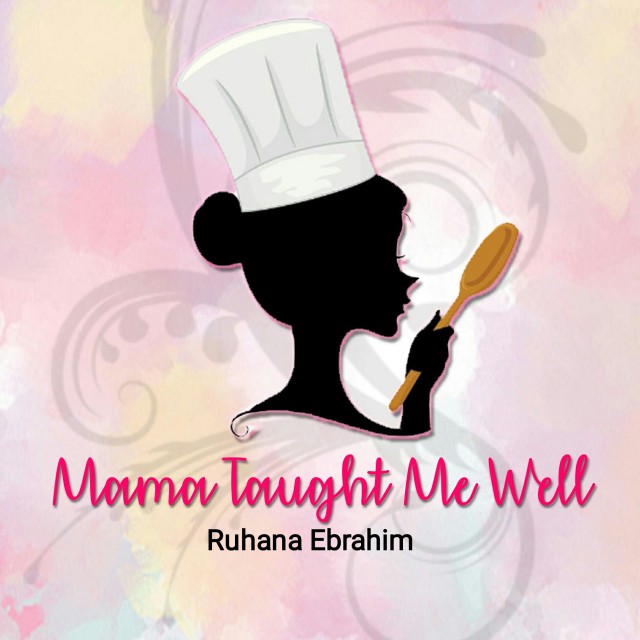 Ruhana Ebrahim
Grand Master
Interior Decorator.
Foodie!
Food styling.
Fusion Cooking.
Recreational baker.
Food Author of "Oh My Cupcakes!"
Mum and wife.
(Another 2 books on the way Insha Allah!)
---

South Africa
Joined 6 years ago
---
@mama_taught_me_well
COMMENTS
You May Also Like
Suggest Recipes