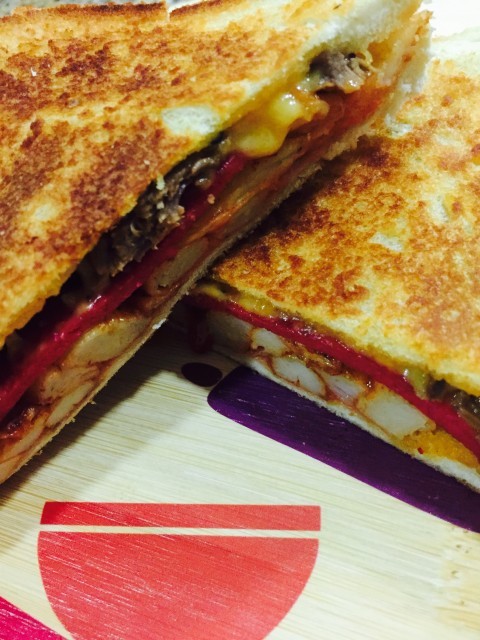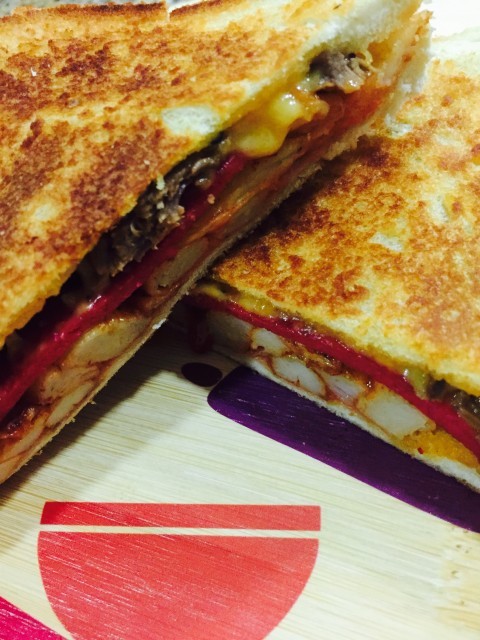 46
favs
0
coms
9.9K
views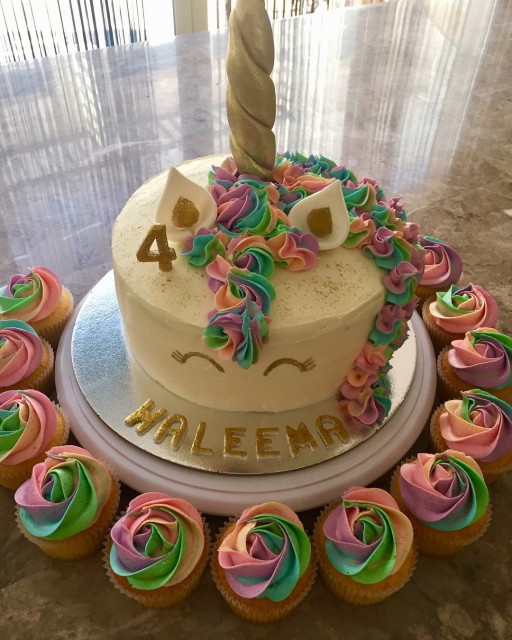 @cakesandplaces
KITCHEN FUNDI
62
356K
64

Living in dubai for 11 years,love to bake...
RECIPE
Fillet steak-½ kg marinate with:
1 teaspoon salt
1 teaspoon lemon pepper
1 teaspoon vinegar
1 teaspoon ginger garlic masala
1 tablespoon steers garlic sauce
1 tablespoon steers peri peri sauce
1 tablespoon mayonnaise
1 tablespoon tomato sauce
Cook in butter until soft and shred up.Mix in 2 tablespoon mustard sauce and 3 tablespoon tomato sauce.Leave aside
Three potatoes-Cut into fries and fry.Season with salt,chilli powder and vinegar.Toss in tomato sauce.
French polony
Gouda cheese-1 cup grated
To assemble butter two slices of white bread.Place chips down first,place a slice of French polony over,Next a layer of steak and lastly a layer of cheese.Close sandwich,butter again on the outsides and toast on a hot sandwich toaster.Enjoy😋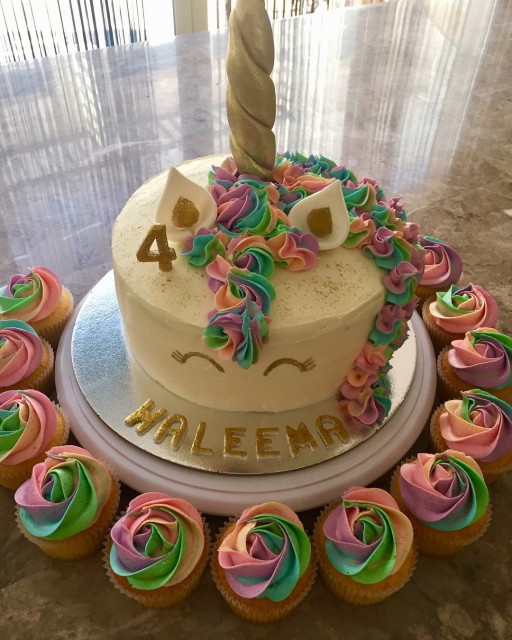 @cakesandplaces
KITCHEN FUNDI
62
356K
64

Living in dubai for 11 years,love to bake...
Comments
Ordered By Newest
---
---
Suggest Recipes
You May Like