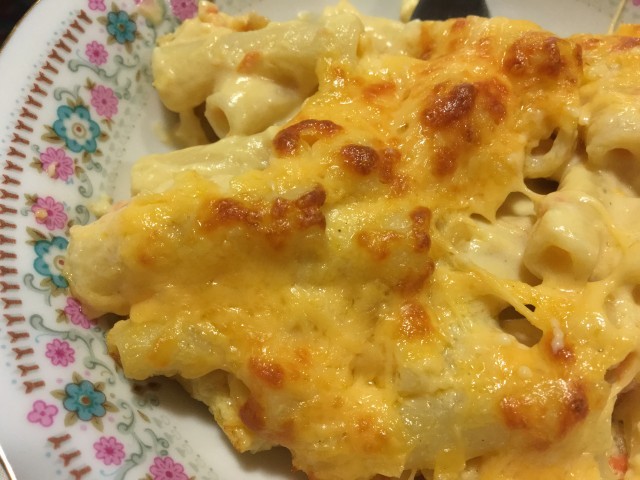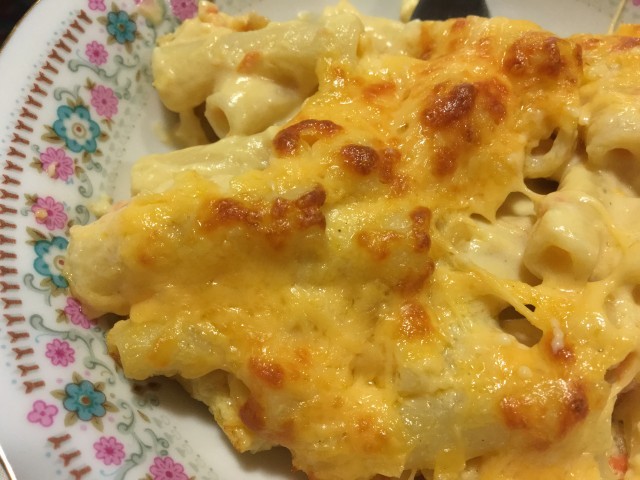 23
favs
3
coms
6.2K
views
INGREDIENTS
125g rama/butter
1 onion, grated and water squeezed out
3 cloves garlic, minced
2-3 green chillies, chopped
2 tomatoes, grated
1lt milk
1-2 eggs
2-3 tablespoon flour, heaped
3+ cups of grated cheese
Salt
Black + White pepper
METHOD
1. Boil 500g macaroni as instructed.
2. Sauté onions in margarine/butter until soft.
3. Add garlic and chilli and sauté for a few minutes.
4. Add tomatoes and cook until done and oil has surfaced.
5. While tomatoes are cooking, combine milk and eggs in a bowl/jug.
6. Stir flour into tomato mixture.
7. Gradually whisk in milk and egg mixture and bring to gentle simmer until it begins to thicken.
8. Turn off heat and stir in desired amount cheese.
9. Season to taste.
INFO & TIPS
Optional: transfer into ovenproof casserole.
Top with grated cheese and tomato slices and grill until golden.
Advertise Here
Want to see your advert here ? find out how to advertise with us.
Learn more.
Comments
Ordered By Newest
---
---
Suggest Recipes
You May Like