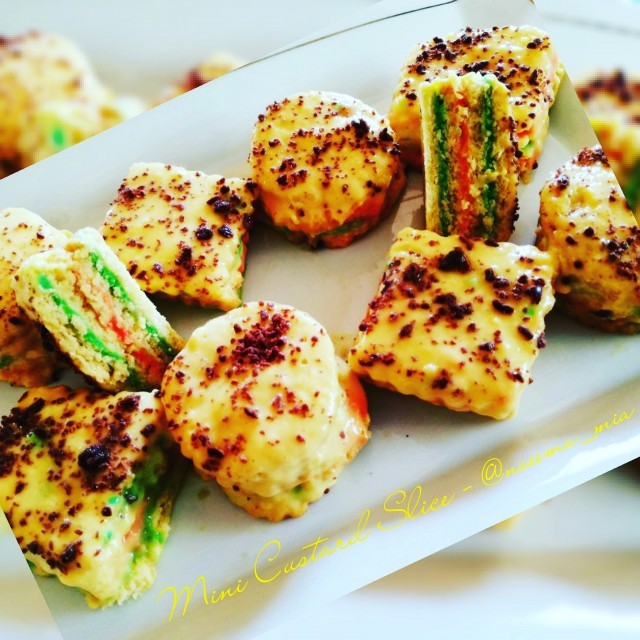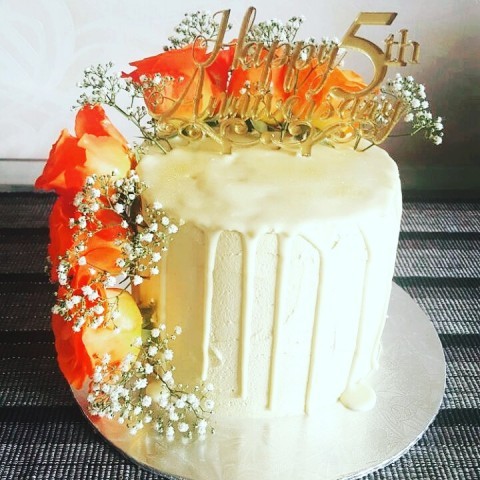 Naeema Mia
Master Chef
---

South Africa
Joined 6 years ago
---
@thedazzlingdishes
INGREDIENTS
Mini custard slice
Recipe by : Naeema Mia - @naeema_mia
Pic credit : @naeema_mia

Dough:
125g butter
¼ cup sugar
2 eggs
1 teaspoon vanilla essence
2 teaspoon baking
Pinch of salt
2 cups flour


Custard :
3 cups milk
3 tablespoon custard powder
¼ cup sugar


METHOD
Dough method

* Cream butter and sugar until light and creamy.
* Add in eggs and vanilla beat well.
* Lastly sift baking powder, salt and flour. Add to form a soft dough.
* Roll thinly on a floured surface.
* Use desired shape cutter and cut out dough.
* Place on to a baking tray, bake @180 deg for 5 - 7 minutes, remove and cool completly.


Custard method :
Mix custard powder with little milk to make a paste.

Heat milk in a pot with sugar, when it reaches boiling point add the custard mixture, stir continuously until thick.
Remove from heat, cool completly.
Seperate custard in 3 bowls adding a little more to one bowl.
The bowl with more custard leave plain, add 1-2 drop red and green color to the other 2 bowls

Layer :
For each mini you will need four biscuits.
Layer the biscuit add 1 teaspoon red custard on one biscuit top with another biscuit then add green top with another then red again top with the last biscuit and pour yellow custard over.
Repeat this step with the rest of biscuits alternating colors ending with the yellow custard.
Decorate with grated chocolate.
Refrigerate 24 hours before serving.

INFO & TIPS
I made two shapes, for the square I used a 5 x 5 cm square cutter and round I used a 2.5 inch round cutter.
POSTED ON
28 Mar 2017
WOULD YOU LIKE TO ?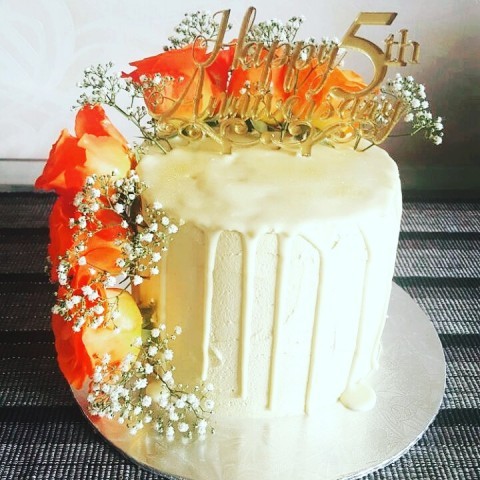 Naeema Mia
Master Chef
---

South Africa
Joined 6 years ago
---
@thedazzlingdishes
COMMENTS
You May Also Like
Suggest Recipes