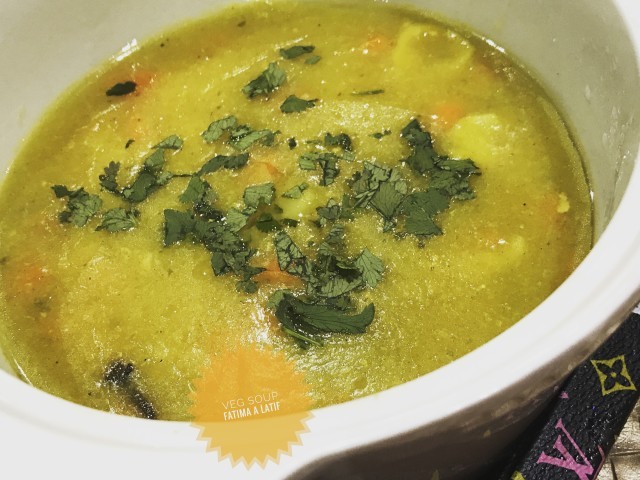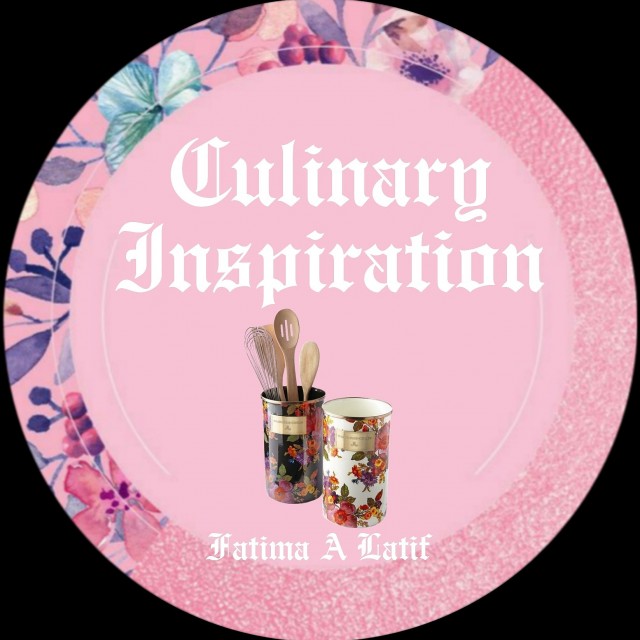 Fatima A Latif
Grand Master
So grateful to be sharing my world with you 💛
www.culinaryskillsbyfatima.wordpress.com
---

South Africa
Joined 10 years ago
---
@_culinaryinspiration_
CREDITS
Recipe credit: Shaida Latib
Picture credit: Fatima A Latif
@_fatimalatif_

Bismillah hir Rahman nir Raheem


RECIPE
Mix 1 packet thick veg soup & 1 packet minestrone soup in water. Add to pot. Then add potato 🥔 cubes, carrots 🥕 cubes, frozen corn 🌽 & noodles. Season with : ¼ teaspoon turmeric, salt, ½ teaspoon cumin powder, ½ teaspoon coriander powder, 2 cinnamon sticks & 2 cloves, 1 teaspoon crushed garlic and 2 chicken fillets cubed. Cook on low till done.
INFO & TIPS
*my mum puts everything in the pot together and cooks it. I put oil in pot then garlic and chicken cubes.
Cooked for a few minutes then added the rest of the ingredients.
Very tasty soup.

😋😋Enjoy 🌽🥕🥔🥄🍜
POSTED ON
14 May 2017
WOULD YOU LIKE TO ?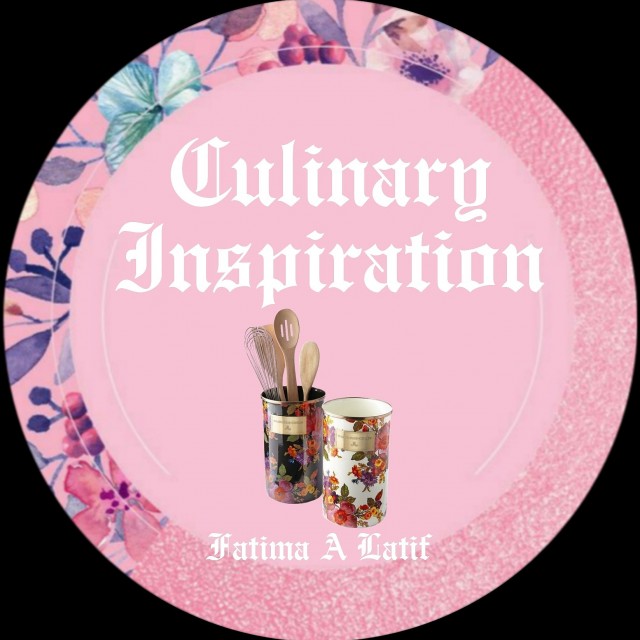 Fatima A Latif
Grand Master
So grateful to be sharing my world with you 💛
www.culinaryskillsbyfatima.wordpress.com
---

South Africa
Joined 10 years ago
---
@_culinaryinspiration_
COMMENTS
You May Also Like
Suggest Recipes