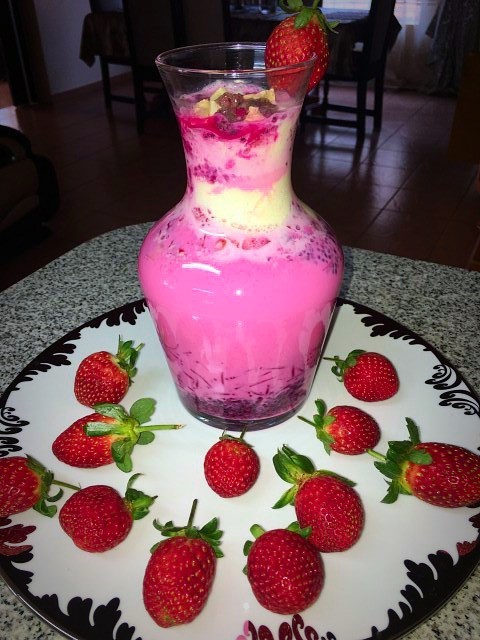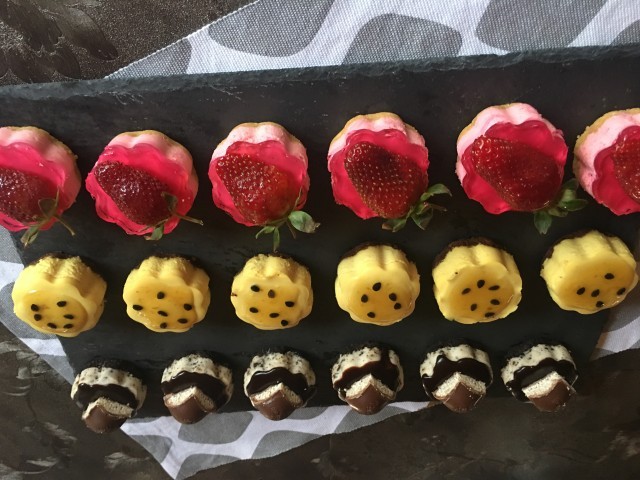 Mubina
Master Chef
Three lovely kids 👶🏻👲🏻👩🏻wonderful husband 💑 foodie n kitchen obsessed 🌺Instagram- @mubina_18
---

South Africa
Joined 5 years ago
---
@mubina_18
INGREDIENTS
Strawberry falooda 🍓🥛🍓🥛🍓🥛
@mubina_18

1 and ½ cup milk
¼ cup water
5 tablespoon sugar
1 tablespoon tukmariya (falooda seeds)
¼ teaspoon Elaichi powder
1 cup falooda sev (vermicelli) boiled with red color and soak in cold water
½ cup strawberry pulp
½ cup chopped strawberries 🍓
3-4 scoops strawberry or vanilla ice cream (I used vanilla ice cream)
½ teaspoon red color
Chopped cashews,almonds and raisins.
METHOD
Bring a milk to boil then add sugar and Elaichi. Soak falooda seeds. Now add strawberry pulp in the milk. Then add falooda sev (vermicelli) and falooda seeds. Mix 2 scoops ice cream. Add chopped strawberries. Stir well now add remaining ice cream on top. Pour strawberry pulp and sprinkle some chopped nuts. Serve chilled.
POSTED ON
06 Jun 2017
WOULD YOU LIKE TO ?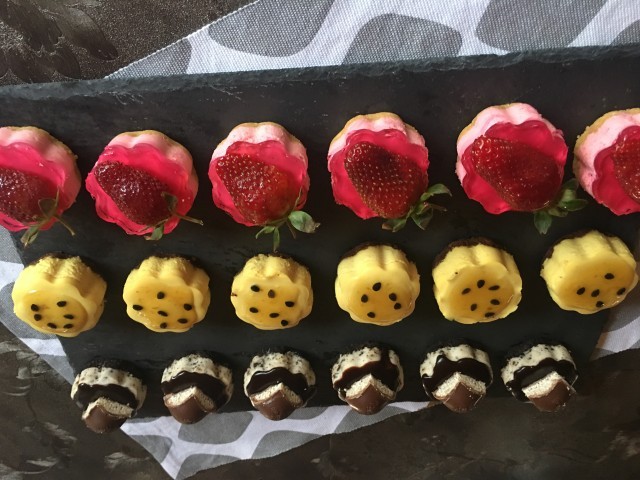 Mubina
Master Chef
Three lovely kids 👶🏻👲🏻👩🏻wonderful husband 💑 foodie n kitchen obsessed 🌺Instagram- @mubina_18
---

South Africa
Joined 5 years ago
---
@mubina_18
COMMENTS
You May Also Like
Suggest Recipes