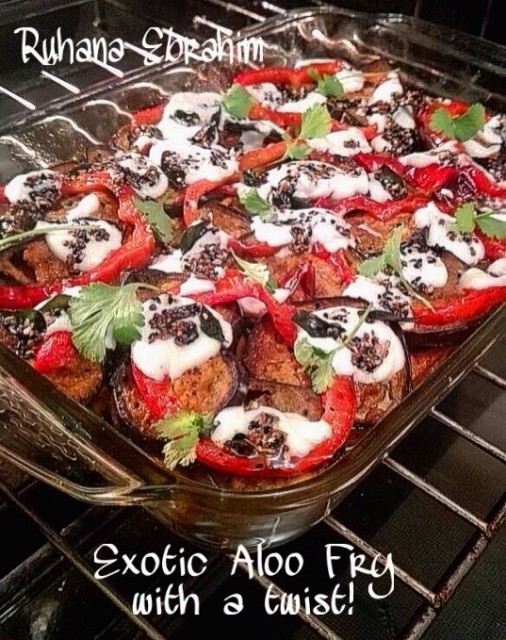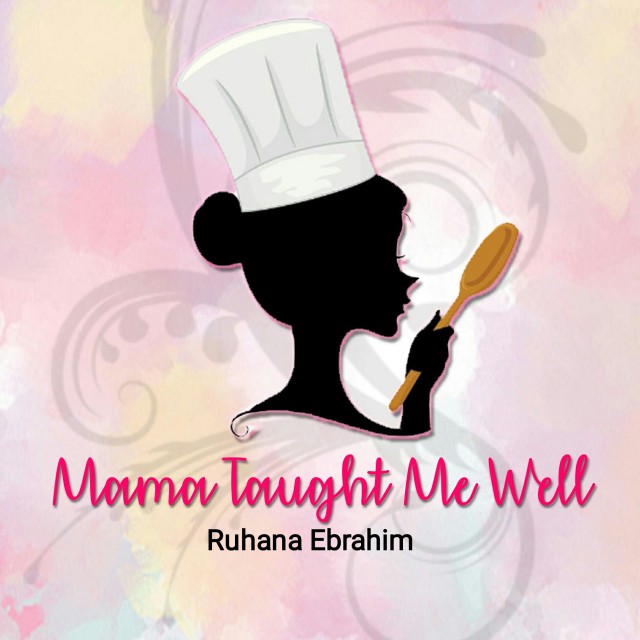 Ruhana Ebrahim
GRAND MASTER
Interior Decorator.
Foodie!
Food styling.
Fusion Cooking.
Recreational baker.
Food Author of "Oh My Cupcakes!"
Mum and wife.
(Another 2 books on the way Insha Allah!)
---

South Africa
Joined 5 years ago
---
@mama_taught_me_well
INGREDIENTS
Exotic Aloo Fry with a twist

Original rec cred: unknown
Amended rec cred: ruhana ebrahim
Pic cred: @mama_taught_me_well

Ingredients:
2 large orange flesh sweet potatoes (cut into batons)
2 purple skin sweet potatoes (cut into cubes)
3 large potatoes (cut into flat discs)
2 medium brinjal (cut into rounds)
1 red pepper (cut in rings)
1 green pepper (julienned)
2 stems curry leaves
1 teaspoon mustard seeds
1 teaspoon Jeeru (Cumin) (cumin) seeds
1 teaspoon kulunji (onion) seeds
1 teaspoon tal (sesame seeds) (sesame) seeds
3 tablespoon oil
250ml plain yoghurt
1 tablespoon crushed garlic
Pinch salt
Pinch sugar
dhania (coriander) (coriander)

Spices:
1 teaspoon salt
1 teaspoon dhana Jeeru (Cumin) powder
1 teaspoon chilli powder
¼ teaspoon turmeric powder
(Use these amounts to season brinjal, sweet potatoes, potatoes all separately- I.e. Each veg will have the same amount if spice added to it)



METHOD
Steam or fry sweet potatoes, potatoes, brinjal. All seperately.
Saute peppers till tender.
Mix garlic, sugar and salt in yoghurt.
Temper all seeds with leaves in oil.
Heat oven on grill.
Layer down in oven proof dish potatoes, sweet potatoes, green pepper, brinjal and lastly red pepper.
Dollop over yoghurt.
Spoon over tempered seeds.
Place in oven to heat together for few minutes.
Garnish with dhania (coriander) and serve.

Note: this all in one side dish is perfect for kurdi kitchri. Replace sweet potatoes with butternut/pumpkin and saute baby spinach leaves and layer into dish.

POSTED ON
27 Jul 2017
WOULD YOU LIKE TO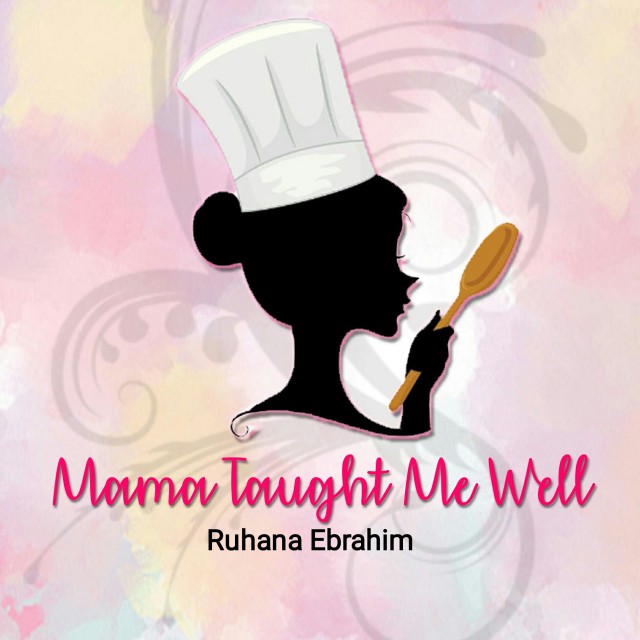 Ruhana Ebrahim
GRAND MASTER
Interior Decorator.
Foodie!
Food styling.
Fusion Cooking.
Recreational baker.
Food Author of "Oh My Cupcakes!"
Mum and wife.
(Another 2 books on the way Insha Allah!)
---

South Africa
Joined 5 years ago
---
@mama_taught_me_well
COMMENTS
You May Also Like
Suggest Recipes