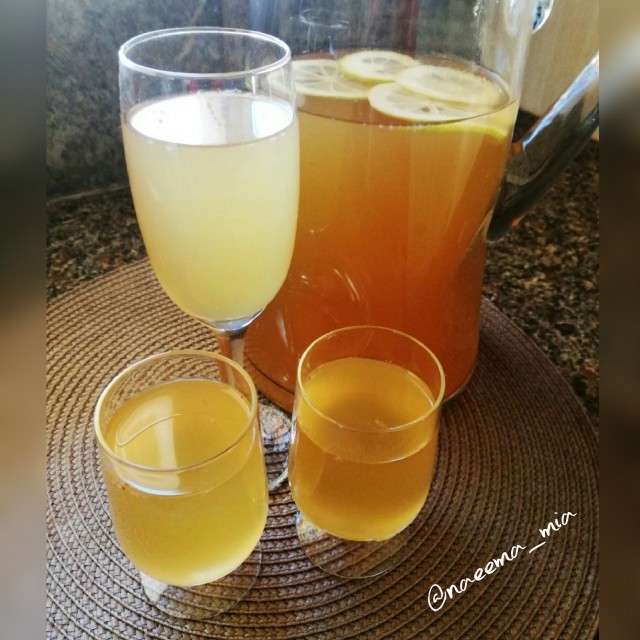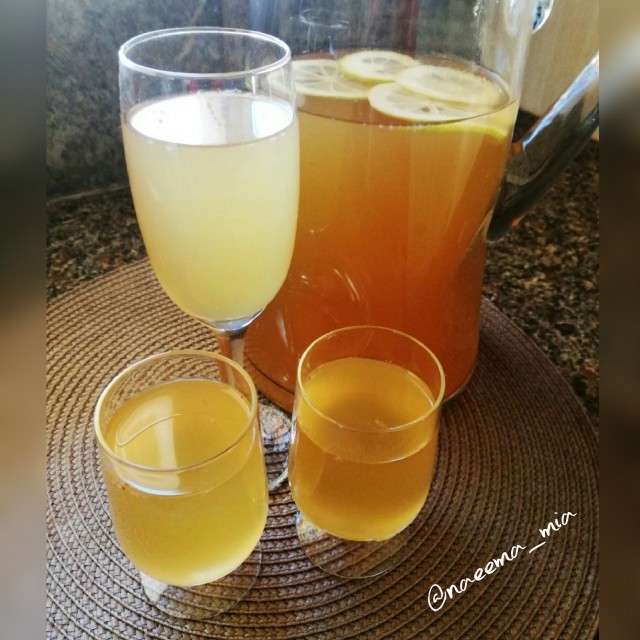 4
favs
0
coms
1.7K
views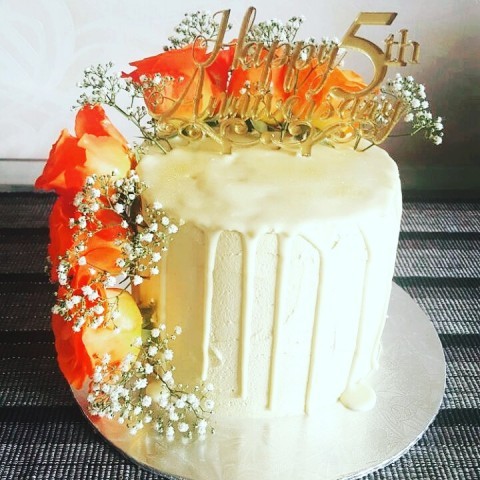 Naeema Mia
MASTER CHEF
390
1.8M
352
INGREDIENTS

Recipe & Pic :@naeema_mia

4 lipton lemon and ginger tea bags
1 liter water (boiled)
3 tablespoon brown sugar
¼ - ½ cup woolies lemon lime and mint juice (optional)
500ml soda water
1 liter ginger ale
Lemon slices
Ice cubes

Syrup
½ cup sugar
½ cup water




METHOD
Place tea bags in a large container with boiling water. Set aside for 5 minutes for flavours to develop.
Discard tea bags, stir in sugar. Cool completely.
Add juice, soda water, ginger ale and lemon slices.
Boil sugar and water until sugar dissolved. Add to the above stir gently to combine.
Transfer to a serving jug. Top with crushed ice & Serve.


Advertise Here
Want to see your advert here ? find out how to advertise with us.
Learn more.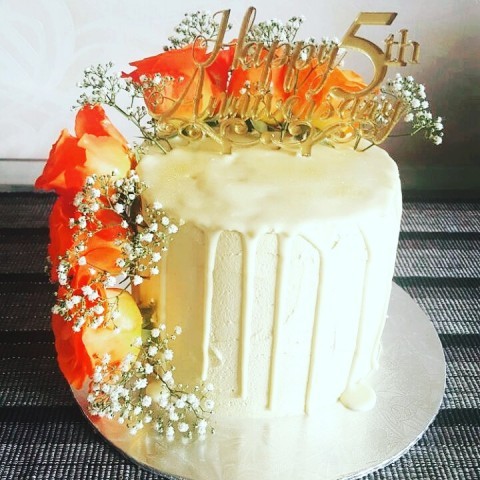 Naeema Mia
MASTER CHEF
390
1.8M
352
Comments
Ordered By Newest
---
---
Suggest Recipes
You May Like