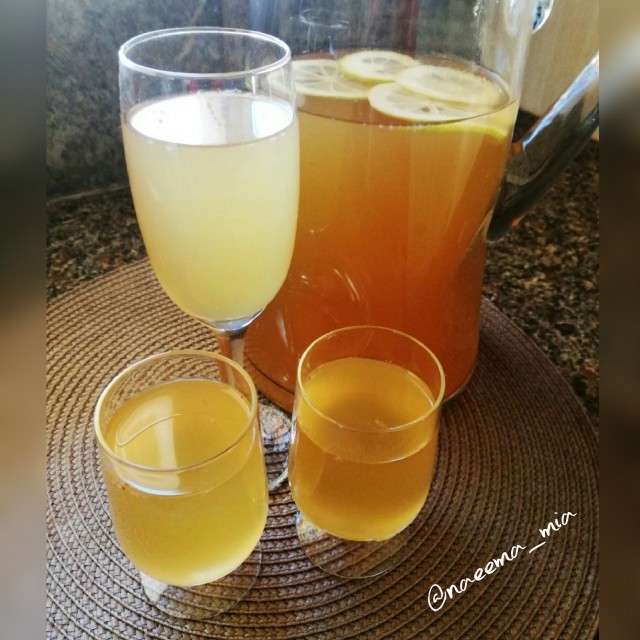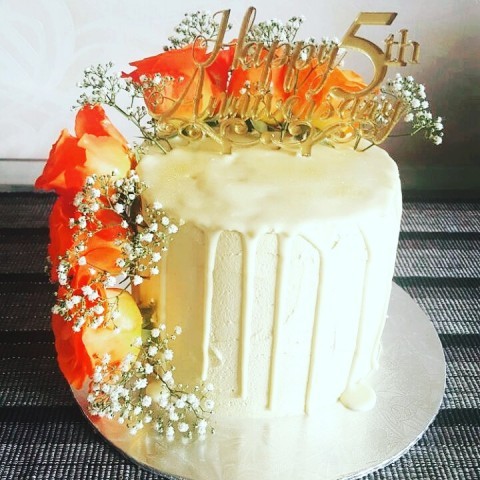 Naeema Mia
Master Chef
---

South Africa
Joined 7 years ago
---
@thedazzlingdishes
INGREDIENTS

Recipe & Pic :@naeema_mia

4 lipton lemon and ginger tea bags
1 liter water (boiled)
3 tablespoon brown sugar
¼ - ½ cup woolies lemon lime and mint juice (optional)
500ml soda water
1 liter ginger ale
Lemon slices
Ice cubes

Syrup
½ cup sugar
½ cup water




METHOD
Place tea bags in a large container with boiling water. Set aside for 5 minutes for flavours to develop.
Discard tea bags, stir in sugar. Cool completely.
Add juice, soda water, ginger ale and lemon slices.
Boil sugar and water until sugar dissolved. Add to the above stir gently to combine.
Transfer to a serving jug. Top with crushed ice & Serve.


POSTED ON
07 Aug 2017
WOULD YOU LIKE TO ?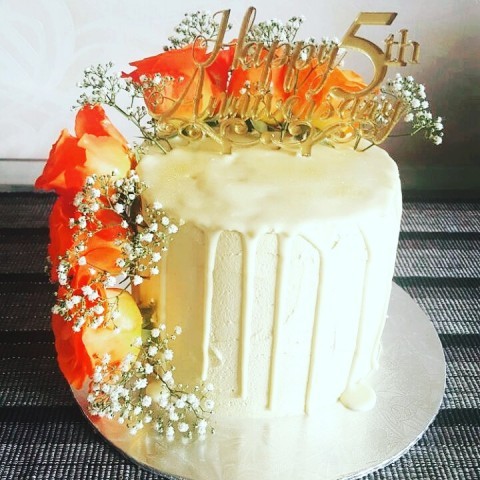 Naeema Mia
Master Chef
---

South Africa
Joined 7 years ago
---
@thedazzlingdishes
COMMENTS
You May Also Like
Suggest Recipes