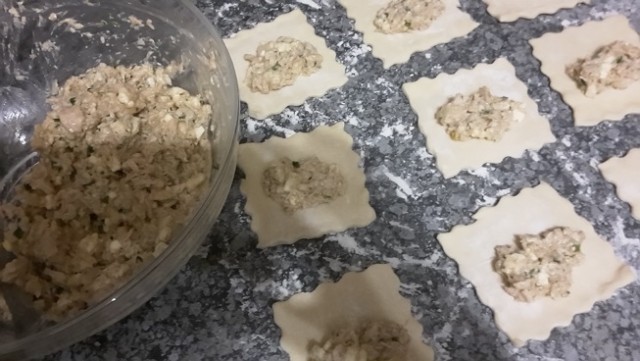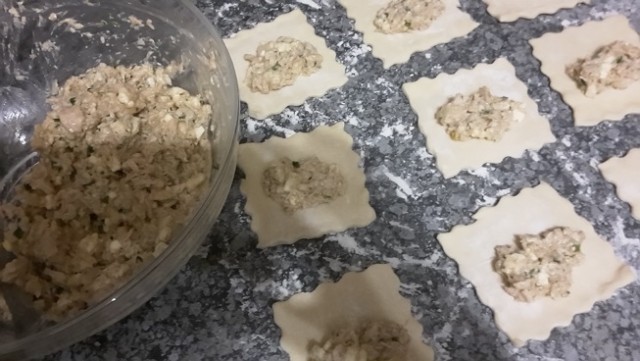 Jalapeno & Feta Chicken Pie Filling
By Qaanitah
- STUDENT CHEF
INGREDIENTS
500g chicken fillet (finely cubed)
½ onion
1 teaspoon plain ginger garlic
½ teaspoon salt
Dunha
Jeeru (Cumin)
1 tablespoon Banditos jalapeno slices (chopped)
2 tablespoons lemon juice
125ml plain yoghurt
+/- 5 tablespoons Banditos jalapeno sauce
1 cup feta cheese (chopped)
1 tablespoon fresh chives chopped
1 tablespoon fresh coriander chopped

METHOD
Marinate chicken with plain ginger garlic, salt, dunha, Jeeru (Cumin), lemon juice, plain yoghurt and chopped jalapeno slices.
Braise onion in a little oil and ghee (Clarified butter) until translucent, add chicken and cook until soft.
Once chicken is cooled completely add jalapeno sauce, feta cheese, chives and coriander.
Fill into pie pastry and brush with egg, pies are now freezer ready.

INFO & TIPS
This recipe is not hot maybe add green chilies as well if you want a hot pie filling.
Comments ordered by Newest
---