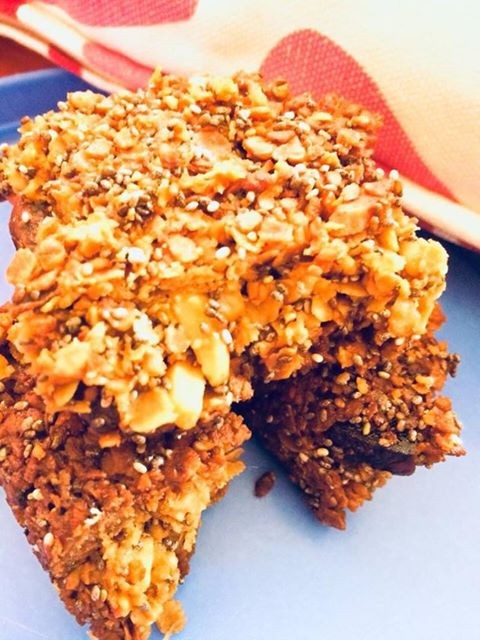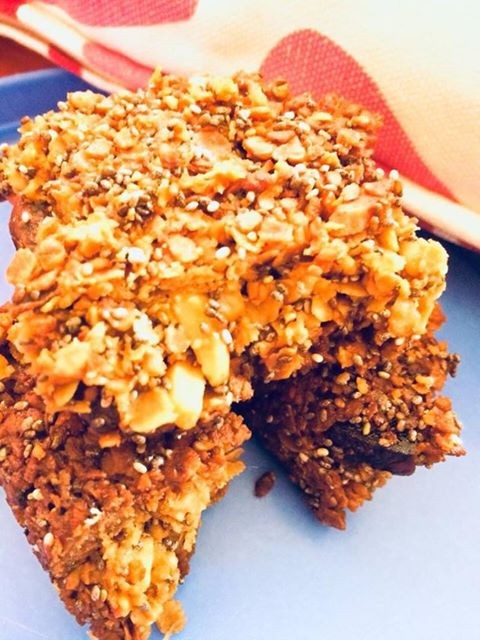 2
favs
0
coms
1.2K
views Zeenat Iqbal Hakimjee
SOUS CHEF
24
70.5K
26

RECIPE
Fig bars

12 tablespoons butter
¾ cup brown sugar (packed)
6 tablespoons honey
1 teaspoon grated orange peel (finely)
3 ¼ cups rolled oats
5 ounces dried fig (finely chopped)
¾ cup chia seeds (white)
Order ingredients now onInstacart
Directions

Preheat the oven to 350°F. Grease a foil-lined 9 inch square baking pan.

Place the butter, sugar, honey and orange peel in a large saucepan on low heat. Stir until butter melts. Stir in remaining ingredients. Spoon mixture into prepared pan, pressing down firmly.

Bake for 40 minutes. Cool in pan on wire rack. Cut into bars.

------------------------------

fig and date burfi
1 cup dates seeds removed
½ cup figs
3 tlbs ghee (Clarified butter)
Nuts like badam (almond) pista (pistachio nuts) and cashew
Soak dates and figs separately for 2 hours.bleand each with little water.put ghee (Clarified butter) in a pan and pour the figs.mix for 3 minutes and put the dates.keep mixing until it leaves sides of pan.it should be thick add the chopped nuts.grease a thali and pour the mixture. Let set . Zeenat Iqbal Hakimjee
SOUS CHEF
24
70.5K
26

Comments
Ordered By Newest
---
---
Suggest Recipes
You May Like