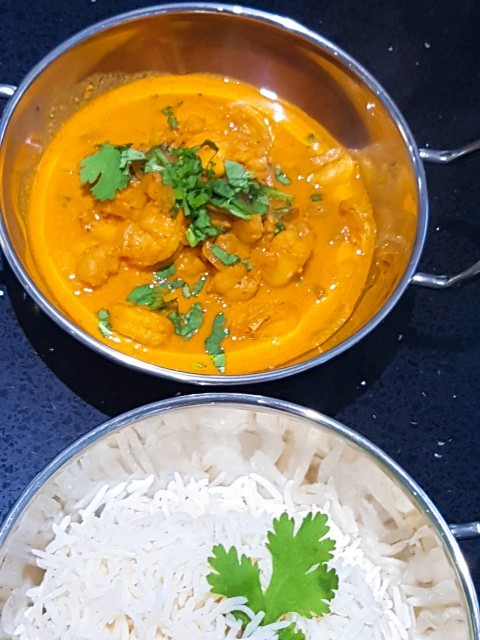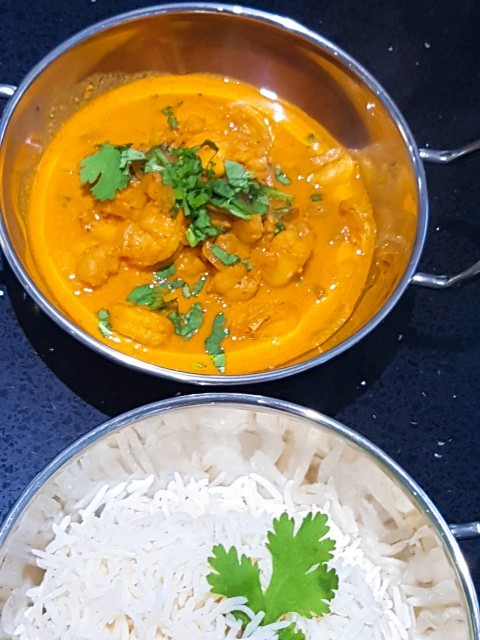 Grilled Butter Chicken - Prawns
By Shabnam
- KITCHEN FUNDI
INGREDIENTS
8 pieces chicken
Tandoori spice

100grams Butter
1 medium onion, finely chopped
2 teaspoon Garlic & Ginger paste
¾ cup Tomato puree
½ teaspoon Chilli powder
Salt to taste
Fresh dhania (coriander), chopped
2-3 Chillies
250ml Fresh cream
METHOD
Marinate chicken in tandoori spice then grill
until almost done. Set aside.
Melt butter and saute onion till brown. Add
chillies and paste and fry for one minute.
Add puree, salt, dhania (coriander) and chilli powder.
Add cream last (stove must be on low heat), heat
but do not let boil.
Arrange chicken in baking dish then pour sauce
over, bake for 20 minutes at 180deg till done
INFO / TIPS / CREDITS
For prawn version:

1 kg prawns - sprinkle with salt, chilli powder
and crushed garlic then bake till almost done.
Pour sauce over then bake for 10 minutes then
grill for a further 5-10 minutes.

Recipe from a friend! Delicious even when made in
advance or just all cooked in a pot.
Comments ordered by Newest
---