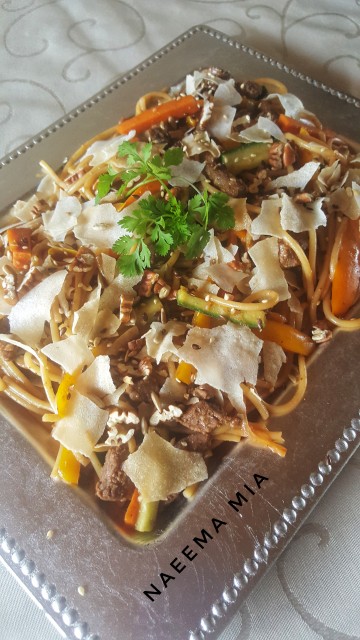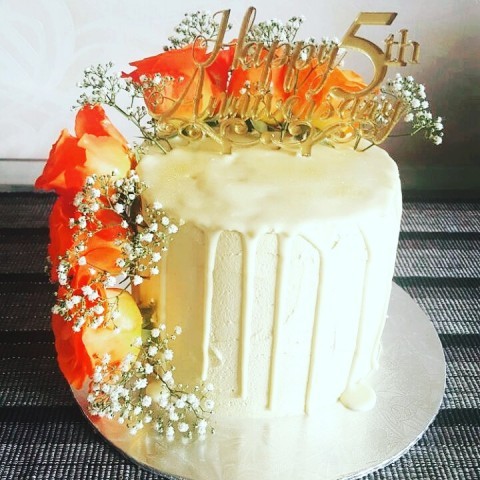 Naeema Mia
Master Chef
---

South Africa
Joined 6 years ago
---
@thedazzlingdishes
CREDITS
INGREDIENTS
Stir fryRecipe & Pic by :Naeema Mia


1 long piece top side steak - cut into strips Marinade with :1 teaspoon steak and chop spice ½ teaspoon BBQ spice ½ teaspoon black pepper1 tablespoon woester sauce

1 small red onion thinly sliced1 big garlic clove sliced 1 carrot  julienne Trio or baby peppers julienne ¼ cucumber julienne 2 tablespoon olive oil 1 teaspoon lemon pepper ½ teaspoon lemon juice ½ teaspoon cayenne pepper ½ teaspoon Paprika


150g spaghetti boiled in salt water
2 tablespoon soya sauce 2 tablespoon hot sauce (of your choice)
METHOD
Heat pan with 2 tablespoon olive oil. Add marinated steaks and stir fry for 10 minutes.
 Add onion and garlic, stir fry until soft, then add carrots and peppers with seasonings stir fry until veg tender. 
Then add the spaghetti, soya sauce and hot sauce gently toss everything together now add the cucumber and mix gently.
Garnish with spring roll pastry and/or toasted nuts.
INFO & TIPS
Substitute steak with chicken fillet ,add chicken spice instead of steak and chop spice to marinade
POSTED ON
28 Feb 2018
WOULD YOU LIKE TO ?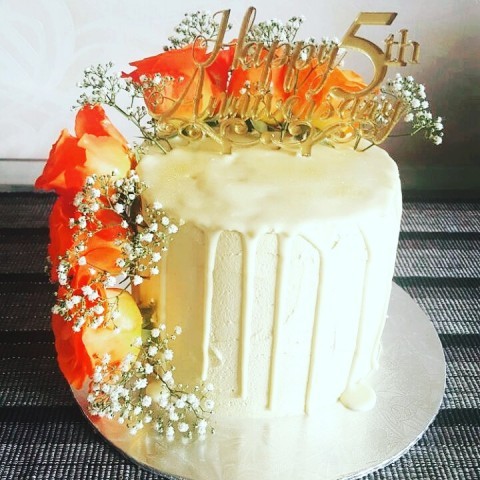 Naeema Mia
Master Chef
---

South Africa
Joined 6 years ago
---
@thedazzlingdishes
COMMENTS
You May Also Like
Suggest Recipes