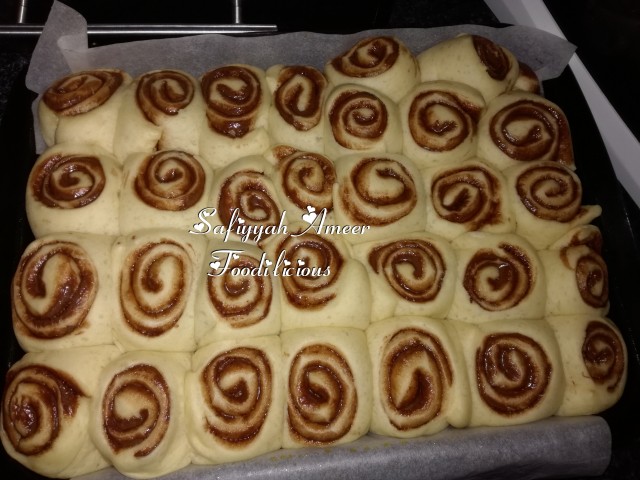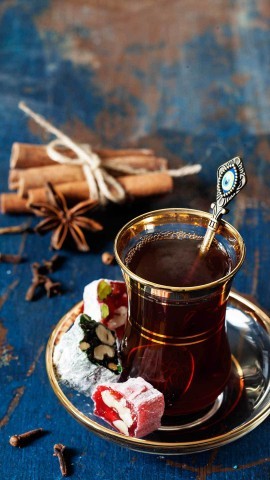 Safiyyah Ameer
Sous Chef
Housewife, blogger, love food, love feeding my family. Some of my recipes can be found on my FB group foodilicious
---

South Africa
Joined 12 years ago
INGREDIENTS

Nutella Cinnabons with Arabic dough.

Recipe and pic credit: Safiyyah Ameer

Arabic dough

2 cups warm water
5 tablespoon sugar 
2 tablespoon yeast
2 cups flour
3⁄4 teaspoon salt
2 tablespoon milk powder- secret ingredient that makes 'em so soft
Mix together and set aside for 10-15 minutes. 
Then add:
1⁄2 cup oil
3 cups flour+ 1 teaspoon baking powder (optional)
Mix well and knead until combined then use as desired. 
I let it rest for another 30 minutes.
Then divide the dough into five balls and roll like roti, spread Nutella and roll like a Swiss roll, then cut about four finger size and leave to rest on a well greased baking tray.
Bake for 12 to 15 minutes, when done spread with Nutella.

* I don't spread the Nutella unless I take to a function. I usually only spread the Nutella when we about to eat it.
* I also heat in the microwave for 40 seconds before spreading Nutella. This is only once it's cold and you want a Cinnabon.
METHOD
Above
POSTED ON
10 Mar 2018
WOULD YOU LIKE TO ?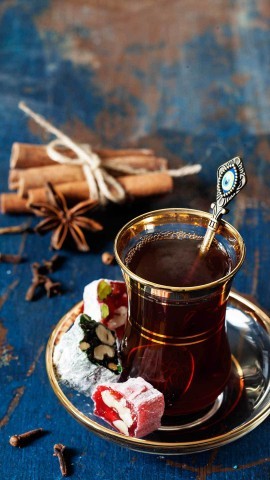 Safiyyah Ameer
Sous Chef
Housewife, blogger, love food, love feeding my family. Some of my recipes can be found on my FB group foodilicious
---

South Africa
Joined 12 years ago
COMMENTS
You May Also Like
Suggest Recipes